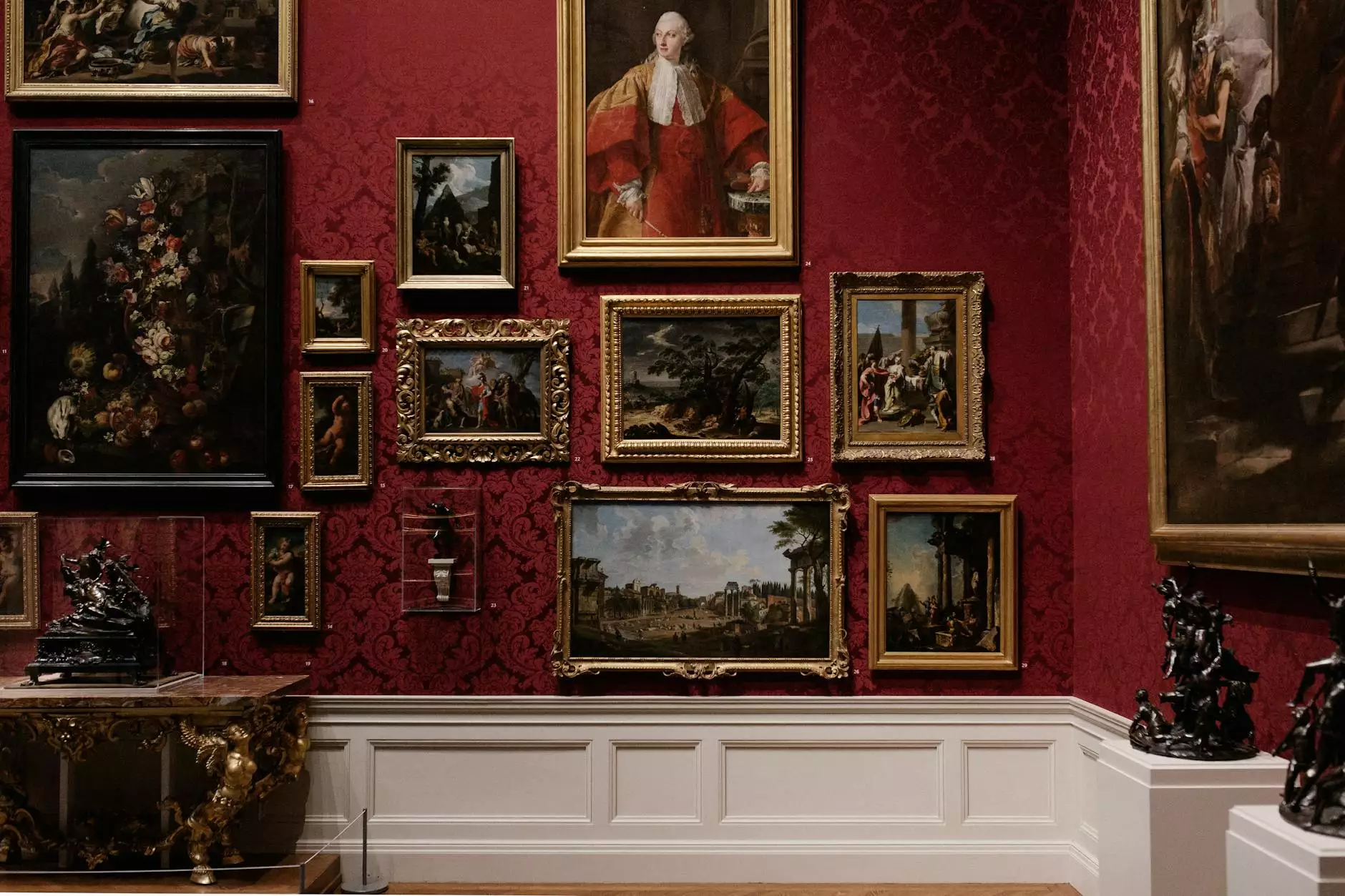 Unveiling the World of Luxury and Creativity at High Point Market
Welcome to Weymouth I+D's comprehensive coverage of the renowned High Point Market, the premier trade show for the interior design industry. Prepare to embark on a journey through the latest trends, innovative designs, and unparalleled craftsmanship that shape the world of luxury in the home and garden sector.
What is High Point Market?
High Point Market is an internationally acclaimed event that takes place twice a year in High Point, North Carolina. It brings together thousands of exhibitors, buyers, and interior designers from across the globe. With over 10 million square feet of showrooms, it is the largest home furnishings trade show in the world.
Discover the Latest Trends
At High Point Market, you'll find an extensive range of furniture, lighting fixtures, accessories, textiles, and more, all meticulously curated to inspire and redefine the boundaries of style. Every year, the event showcases the newest designs and emerging trends in the industry.
From luxurious contemporary pieces to timeless classics, the multitude of exhibitors ensures a wide range of styles to suit every taste and preference. Whether you are looking for pieces that exude opulence, minimalist elegance, or rustic charm, High Point Market has it all.
A Place for Creativity and Collaboration
High Point Market serves as a hub for creativity, encouraging collaboration and the exchange of ideas. It provides an opportunity for industry professionals to network, discover innovative techniques, and learn from the brightest minds in the field.
As a leading interior design firm in the Home and Garden - Interior Design category, Weymouth I+D recognizes the importance of staying ahead of the curve. Our team of expert designers attends High Point Market to gather inspiration and gain insights into the latest industry trends. This allows us to offer our clients innovative and personalized design solutions that surpass their expectations.
Why Choose Weymouth I+D?
Weymouth I+D is renowned for its commitment to excellence, attention to detail, and extraordinary design concepts. Our team of experienced designers possesses a deep understanding of aesthetics, functionality, and client requirements. We believe in creating spaces that reflect our clients' individuality, offering a harmonious blend of luxury and practicality.
By staying connected with industry events such as High Point Market, we ensure that our designs remain fresh, on-trend, and ahead of the curve. Our portfolio showcases a wide range of projects, including residential spaces, commercial properties, and luxury resorts. We take pride in our ability to transform spaces into havens of elegance and sophistication.
Immerse Yourself in Luxury with Weymouth I+D
At Weymouth I+D, we strive to turn your dreams into reality. Our team of professionals works closely with clients to understand their vision and create bespoke interior designs that leave a lasting impression. We believe that luxury should be accessible to all, and our extensive experience allows us to cater to diverse design preferences.
If you are seeking to elevate the aesthetic appeal of your home or commercial space, look no further. Weymouth I+D specializes in delivering exceptional results that surpass expectations. Our attention to detail, commitment to quality, and ability to infuse creativity into every project sets us apart.
Contact Weymouth I+D Today
Ready to embark on a design journey like no other? Contact Weymouth I+D today to discuss your interior design needs and experience the epitome of luxury living. Our team of professionals are passionate about bringing your vision to life, transforming your space into a masterpiece you'll cherish for years to come.