10 Of My Most Favorite Decorating Books Of All Time
Jun 26, 2019
Home Design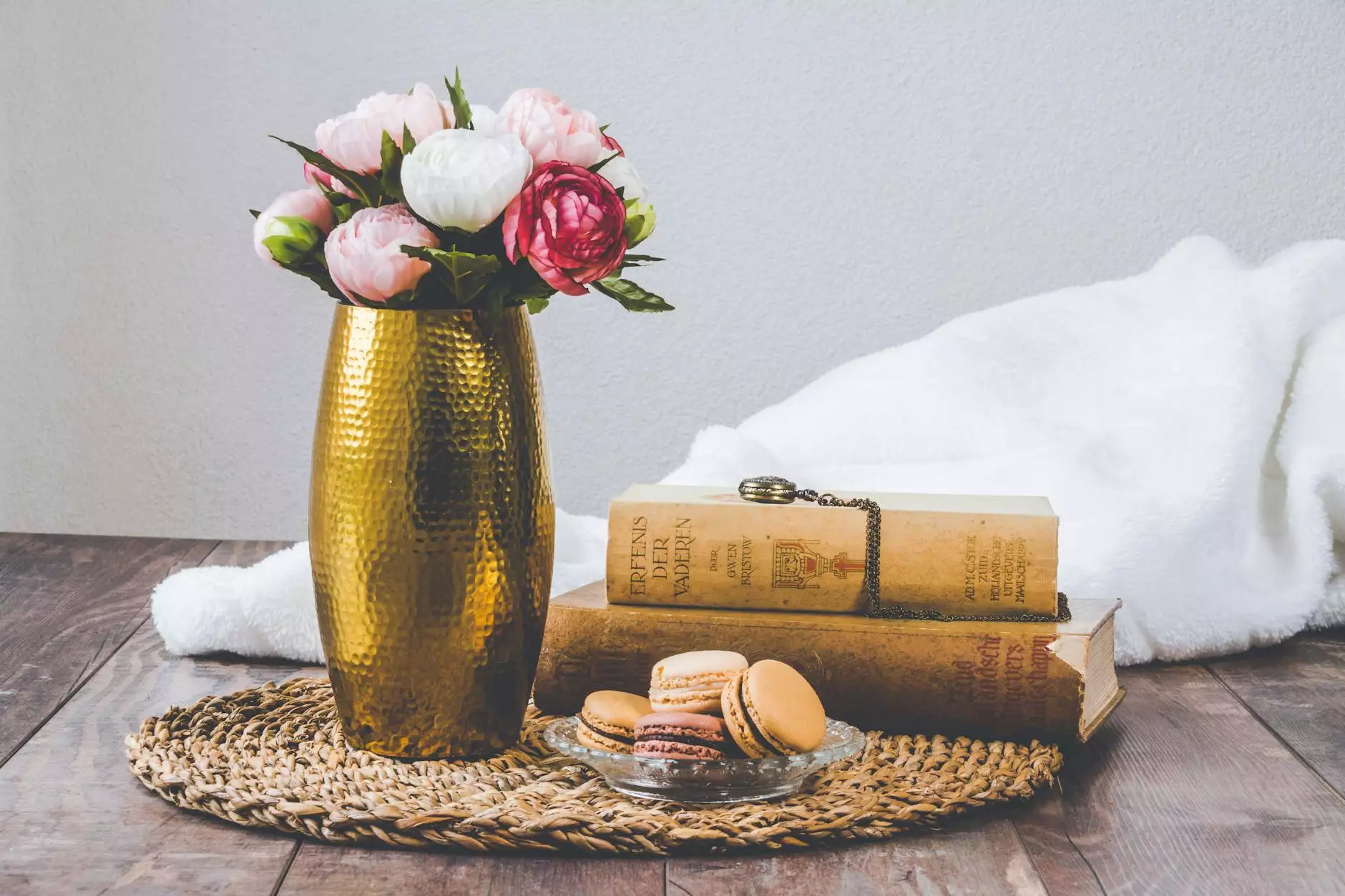 Introduction
Welcome to Weymouth I+D's list of the top 10 decorating books of all time! If you are passionate about interior design and love expanding your knowledge, this collection of must-read books is perfect for you. From timeless classics to contemporary masterpieces, these books offer valuable insights, inspiration, and guidance to help you create stunning spaces that reflect your personal style and vision.
1. "The Decoration of Houses" by Edith Wharton and Ogden Codman Jr.
First published in 1897, Edith Wharton and Ogden Codman Jr.'s "The Decoration of Houses" revolutionized interior design by introducing the principles of simplicity, proportion, and harmony. This influential book explores various aspects of design, including room layouts, color schemes, furniture selection, and more. It remains a timeless resource for aspiring and experienced designers alike.
2. "Elements of Style" by Erin Gates
"Elements of Style" by Erin Gates is a contemporary guide that combines practical advice with beautiful imagery to help readers create personalized and stylish interiors. From choosing the right paint colors to incorporating meaningful accessories, this book covers all aspects of interior design, making it a valuable resource for both beginners and seasoned enthusiasts.
3. "Domino: The Book of Decorating" by Deborah Needleman, Sara Ruffin Costello, and Dara Caponigro
Featuring insights from industry professionals and stunning photographs, "Domino: The Book of Decorating" is a comprehensive guide that covers everything from room layouts to furniture selection and decor styling. This book is perfect for those seeking inspiration and practical tips to transform their spaces into stylish havens.
4. "The Kinfolk Home: Interiors for Slow Living" by Nathan Williams
"The Kinfolk Home: Interiors for Slow Living" offers a refreshing take on interior design, emphasizing simplicity, coziness, and creating spaces that promote a slower, more intentional way of living. Through captivating photographs and personal stories, this book showcases beautifully curated homes around the world, providing inspiration for creating warm and inviting spaces.
5. "Remodelista: The Organized Home" by Julie Carlson
If you're looking for practical tips and ideas to declutter and streamline your living spaces, "Remodelista: The Organized Home" is the perfect choice. This book offers expert advice on thoughtful organization, storage solutions, and creating functional yet aesthetically pleasing interiors. It is an invaluable resource for those seeking to achieve a harmonious and clutter-free home.
6. "The Perfectly Imperfect Home: How to Decorate and Live Well" by Deborah Needleman
Inspired by the belief that homes should be both stylish and livable, "The Perfectly Imperfect Home" by Deborah Needleman is a delightful guide that encourages readers to embrace imperfections and infuse their spaces with personality and authenticity. With practical advice, beautiful illustrations, and valuable insights from leading designers, this book is a must-have for anyone looking to create a unique and inviting home.
7. "The Not So Big House: A Blueprint for the Way We Really Live" by Sarah Susanka
"The Not So Big House" challenges the notion that bigger is always better when it comes to residential design. In this groundbreaking book, Sarah Susanka explores the concept of quality over quantity, emphasizing the importance of designing and building homes that meet our functional and emotional needs. If you're interested in creating a cozy and thoughtfully designed living space, this book is a must-read.
8. "Living with Pattern: Color, Texture, and Print at Home" by Rebecca Atwood
For those intrigued by patterns, "Living with Pattern" is an inspiring guide that explores the art of incorporating color, texture, and print into interior spaces. Rebecca Atwood provides practical tips on mixing patterns, choosing the right textiles, and creating visually stunning rooms. This book is a valuable resource for those looking to add personality and depth to their homes through the use of patterns.
9. "The Language of Interior Design" by Alexa Hampton
Alexa Hampton's "The Language of Interior Design" delves into the key principles and elements of design, offering expert advice on creating harmonious and visually appealing spaces. From understanding color theory to mastering the art of scale and proportion, this book provides valuable insights that will enhance your design skills and help you create beautiful interiors.
10. "Styled: Secrets for Arranging Rooms, from Tabletops to Bookshelves" by Emily Henderson
Discover the art of styling with "Styled" by Emily Henderson. This book is packed with practical tips and step-by-step instructions on achieving the perfect balance and visual appeal in every room. Whether you're arranging a bookshelf or styling a coffee table, this resourceful guide will empower you to transform your spaces into beautifully curated environments.
Conclusion
There you have it, Weymouth I+D's top 10 decorating books of all time. Each book on this list offers unique perspectives, insights, and inspiration to help you enhance your interior design skills and create truly stunning spaces. Whether you're a seasoned designer or just starting your journey, these books will provide the guidance and creativity you need to make your design dreams a reality.