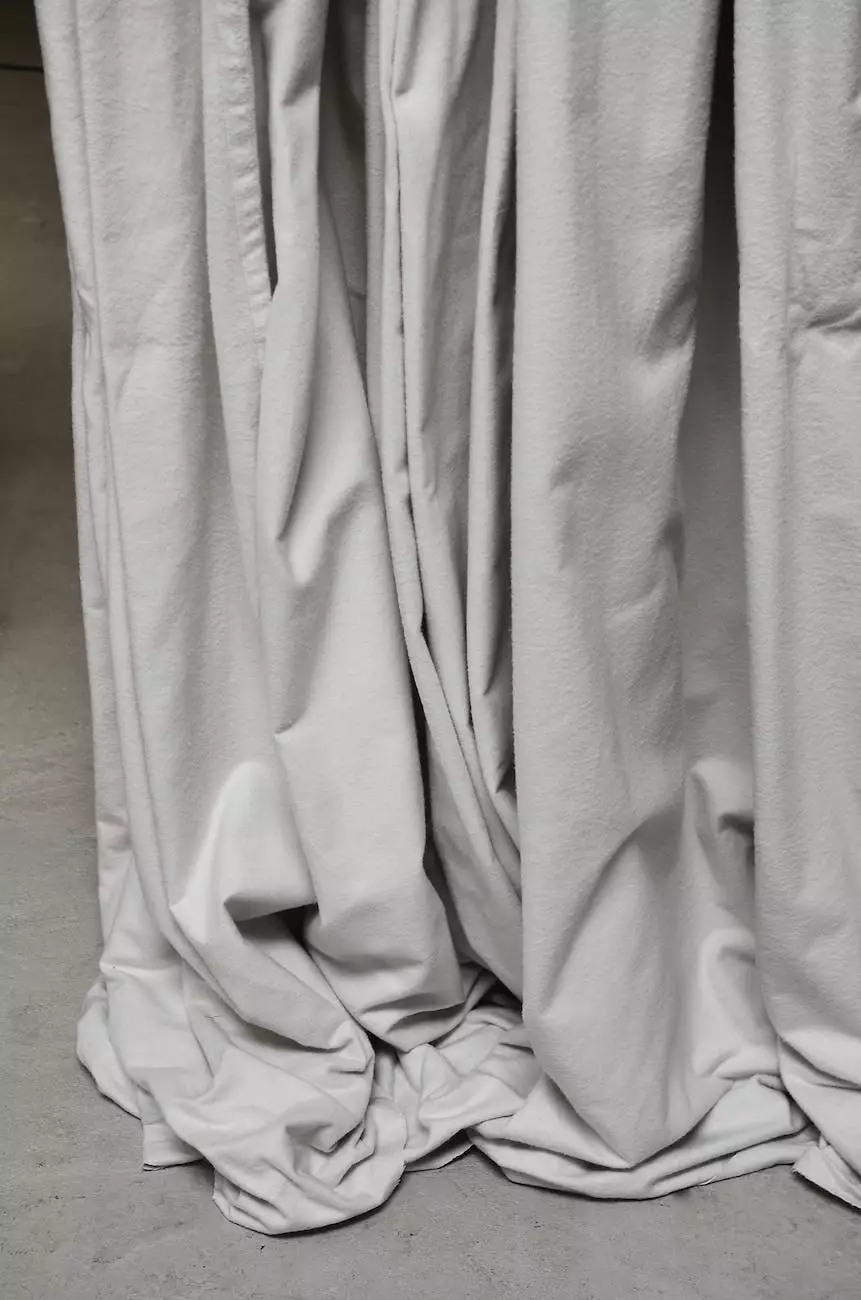 Discover the Perfect Drapery Fabric for Your Home
Welcome to Weymouth I+D, your premier destination for all your interior design needs. If you're looking to elevate the visual appeal of your home, our CVI custom drapery fabric samples in the beautiful Pacific Linen collection are the perfect choice. Let us help you transform your space with an exquisite selection of high-quality fabrics.
A World of Possibilities with Pacific Linen
Our Pacific Linen collection boasts a wide array of colors and textures, ensuring there's something to complement every interior style and personal preference. Whether you're aiming for a modern and sleek look or a more traditional and cozy feel, these custom drapery fabric samples have got you covered.
Each fabric in the Pacific Linen collection is carefully crafted to not only be visually stunning but also durable and practical for everyday use. We understand that your drapery should not only be beautiful but also functional, which is why our fabrics stand the test of time and maintain their elegant appearance even after years of use.
Unleash Your Creativity
With our CVI custom drapery fabric samples, you have the freedom to create a truly personalized and unique look for your home. Let your imagination run wild as you mix and match colors, textures, and patterns to create drapery that perfectly reflects your style and personality.
Whether you prefer neutral tones for a calming ambiance or vibrant hues to make a bold statement, our Pacific Linen fabric samples offer endless possibilities. The versatility of our fabrics allows you to achieve any aesthetic you desire, whether it's a minimalist, contemporary look or a more eclectic, bohemian vibe.
Uncompromised Quality
At Weymouth I+D, we prioritize quality above all else. Our CVI custom drapery fabric samples are manufactured using the highest standards to ensure excellence in every detail. Each fabric is meticulously inspected to guarantee its integrity, durability, and luxurious feel.
Designed with care, our fabrics are not only visually pleasing but are also engineered to withstand daily wear and tear. With our Pacific Linen collection, you can have the peace of mind that your drapery will not only look stunning but also retain its freshness and beauty for years to come.
Transform Your Home with Weymouth I+D
Weymouth I+D is your trusted partner on the journey to create a home that truly speaks to your taste and style. With our CVI custom drapery fabric samples in the Pacific Linen collection, we offer an unrivaled selection of premium fabrics that will elevate your space to new heights.
Enhance the elegance of your living room, bedroom, or any other area of your home with our custom drapery solutions. Our team of experienced designers is here to guide you through the process, helping you choose the perfect fabric and ensuring a seamless installation.
When you choose Weymouth I+D, you're not just investing in high-quality drapery fabric samples; you're investing in creating a space that reflects your unique personality and style. Let us add the perfect finishing touch to your interior design masterpiece with our Pacific Linen collection.
Get Inspired and Order Your Custom Drapery Fabric Samples Today
Experience the beauty and quality of our CVI custom drapery fabric samples in the Pacific Linen collection. Visit our website and browse our stunning selection of colors and textures. Choose the fabrics that inspire you and allow us to bring your vision to life.
When it comes to drapery fabric, trust the expertise of Weymouth I+D. We are passionate about helping our clients achieve their interior design goals with top-notch products and exceptional customer service. Let us be your partner in transforming your home into the space of your dreams.
Key Features:
Wide array of colors and textures
Durable and practical
Unleash your creativity with endless possibilities
Uncompromised quality
Elevate your space with premium fabrics
Experienced designers to guide you
Create a space that reflects your unique style
When it comes to custom drapery fabric samples, there's no better choice than Weymouth I+D. Explore our Pacific Linen collection and let us help you create a home that exudes elegance and charm. Contact us today to get started on your interior design journey!