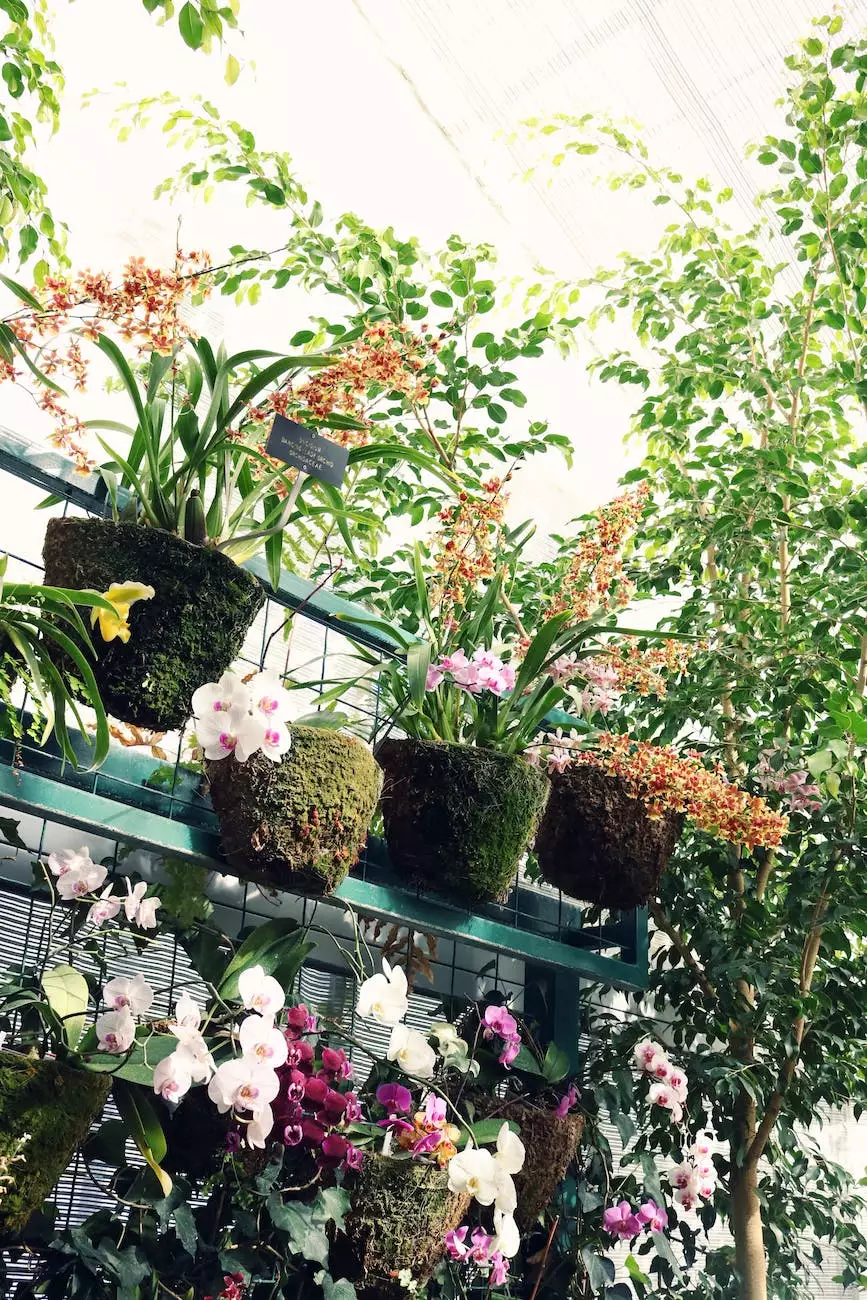 Discover the Beauty of Fuchsia Orchids
Looking to add a touch of elegance and natural beauty to your home or garden? Look no further than our exquisite collection of fuchsia orchids at Weymouth I+D. These stunning flowers are not only visually captivating, but they also offer a plethora of benefits that make them an exceptional choice for interior design enthusiasts.
Uniquely Captivating
Fuchsia orchids are known for their unique and vibrant colors that effortlessly draw attention. From stunning shades of pink and purple to delicate blends of white and red, fuchsia orchids are a sight to behold. Their fascinating appearance makes them a popular choice for adding a pop of color to any space.
Enhancing Your Home and Garden
Whether you're looking to enhance the ambiance of your living room, bedroom, or even a patio garden, fuchsia orchids offer endless possibilities. These versatile flowers can be used as standalone decorations or incorporated into larger floral arrangements to create a breathtaking display.
Incorporating fuchsia orchids into your interior design can instantly elevate the atmosphere of any room. Their vibrant colors can create a focal point, transforming a dull space into a vibrant and lively area that exudes elegance and sophistication.
Benefits beyond Beauty
Aside from their visual appeal, fuchsia orchids also offer a range of valuable benefits. They not only purify the air by removing harmful toxins, but they also release oxygen throughout the day, contributing to a healthier indoor environment.
These exquisite flowers are relatively low-maintenance, making them an ideal choice for individuals with busy lifestyles. With proper care, fuchsia orchids can thrive for months, providing long-lasting beauty and enjoyment.
Choosing the Perfect Fuchsia Orchid
At Weymouth I+D, we understand the importance of finding the perfect fuchsia orchid that complements your style and space. Our wide selection of fuchsia orchids ensures that you'll find the ideal match for your home or garden.
When choosing a fuchsia orchid, consider factors like size, color, and bloom duration. Some varieties feature larger blooms, while others may have smaller, delicate flowers. Additionally, consider the natural lighting conditions in your space to select an orchid that thrives in the given environment.
Expert Advice and Assistance
Our knowledgeable team at Weymouth I+D is always ready to assist you in finding the perfect fuchsia orchid. We can provide expert guidance on caring for your orchid and offer tips to help it thrive in your specific living conditions.
Transform Your Space with Fuchsia Orchids
Ready to transform your home or garden? Explore our stunning collection of fuchsia orchids at Weymouth I+D and find the perfect addition to enhance your interior design. From vibrant hues to mesmerizing patterns, our fuchsia orchids are sure to make a lasting impression on any space.
Don't settle for ordinary when you can have extraordinary. Visit Weymouth I+D today and discover the captivating allure of fuchsia orchids.