Announcing The Veronica Solomon Style Collection Of Botanicals by Creative Branch
Jun 1, 2019
Interior Designer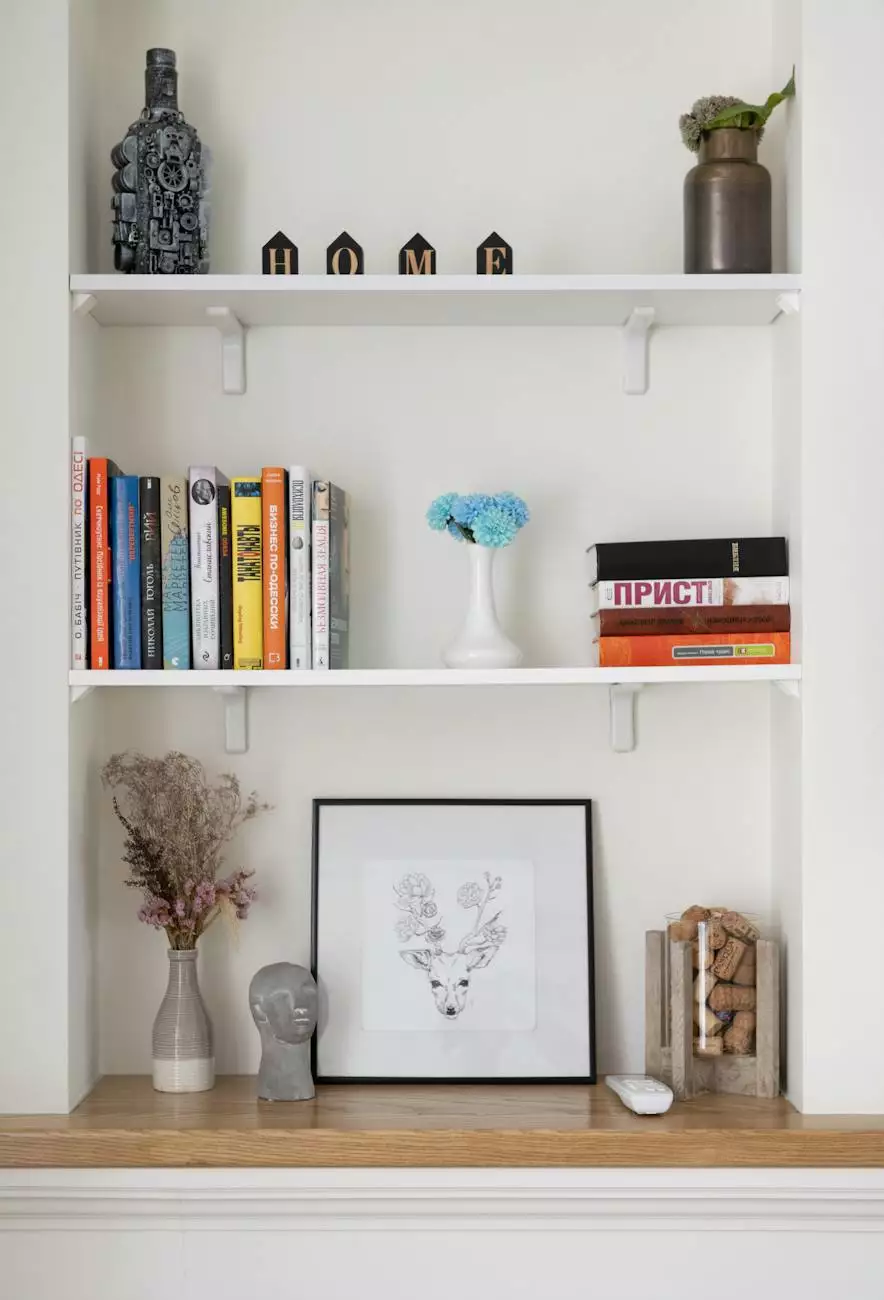 Welcome to Weymouth I+D's most exciting endeavor yet. We are thrilled to present to you the Veronica Solomon Style Collection of Botanicals, curated by the renowned interior designer Veronica Solomon in collaboration with Creative Branch. If you are looking to infuse your home and garden with a touch of nature's elegance, this collection is a true game-changer.
Elevate Your Home Décor with Nature's Touch
At Weymouth I+D, we understand that interior design is an art form, and nature acts as an unparalleled source of inspiration. With the Veronica Solomon Style Collection of Botanicals, we bring you a range of meticulously crafted pieces that seamlessly blend nature and design. Each botanical creation is expertly chosen to enhance the beauty of your living spaces, providing a tranquil and sophisticated ambiance.
Unveiling The Creative Branch Collaboration
With over 15 years of experience in the industry, Creative Branch has established itself as a leader in botanical design. Combining their expertise with Veronica Solomon's impeccable sense of style, we've created a collection that transcends trends and stands the test of time. Prepare to be captivated by an array of botanicals that showcase the perfect harmony between natural elements and innovative design techniques.
Discover Nature's Masterpieces
Inspired by the enchanting beauty of the natural world, the Veronica Solomon Style Collection of Botanicals offers a broad range of options to suit every taste and space. From vibrant floral arrangements to striking succulent terrariums, our collection boasts a diverse selection that caters to all interior design preferences. Crafted with utmost care and attention to detail, each piece exudes an aura of sophistication that is sure to captivate anyone who sets their eyes upon it.
Unleash Your Creativity
We believe that home décor should reflect your unique personality and style. With our expansive collection, you have the freedom to mix and match different botanicals, experimenting with colors, shapes, and textures to create a truly personalized look. Whether you prefer a minimalist aesthetic or a bohemian flair, the Veronica Solomon Style Collection provides endless possibilities to ignite your creativity and transform your living spaces.
Superior Quality and Sustainable Craftsmanship
At Weymouth I+D, we are committed to curating products of the highest quality while caring for our environment. The Veronica Solomon Style Collection of Botanicals is handcrafted by skilled artisans using sustainable materials. Our dedication to eco-friendly practices ensures that you not only bring beauty into your home but also contribute to a greener world.
Make a Statement with The Veronica Solomon Style Collection
Imagine your guests' awe as they enter your home and are greeted by the breathtaking beauty of nature's finest creations. The Veronica Solomon Style Collection of Botanicals guarantees to make a lasting impression, turning your living spaces into inviting sanctuaries that exude warmth and style. Embrace the power of botanical design and indulge in the ultimate fusion of nature and luxury.
Transform Your Home and Garden Today
Enhance your interior design game with the unparalleled beauty of the Veronica Solomon Style Collection of Botanicals. Visit Weymouth I+D today and explore our exclusive range of interior design botanicals. Let nature's elegance infuse every corner of your home and garden, creating an oasis of tranquility that speaks volumes about your refined taste.
Contact Us
If you have any questions about the Veronica Solomon Style Collection or need assistance in selecting the perfect botanicals for your home, our dedicated team is here to help. Reach out to us at [contact information] and let us make your interior design dreams come true.