A Dated Bathroom Gets A Luxurious Makeover With Existing Finishes
Oct 2, 2019
Home Design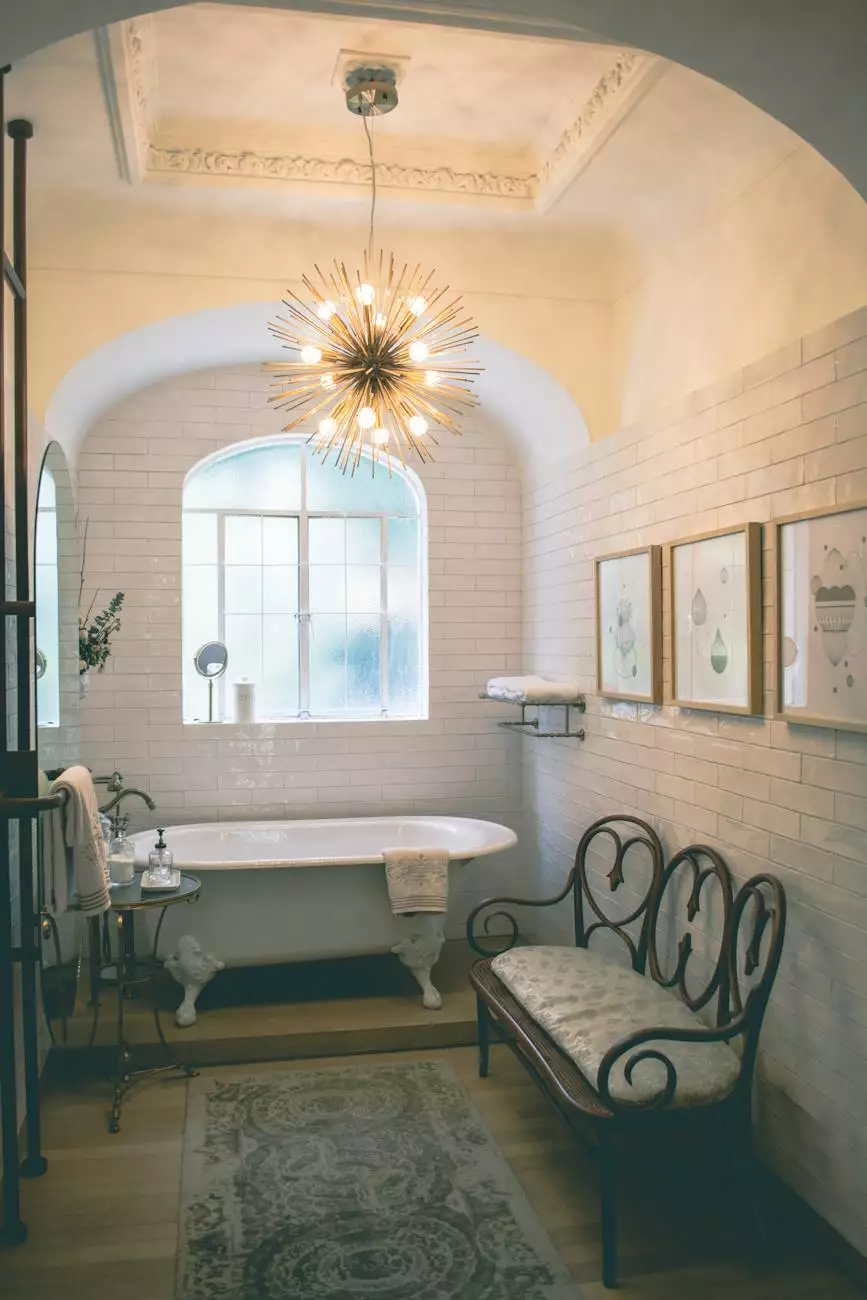 The Perfect Solution for Your Dated Bathroom
If you're looking to transform your outdated bathroom into a luxurious and inviting space, look no further than Weymouth I+D. As a leading interior design firm specializing in home and garden renovations, we have successfully revitalized countless bathrooms, bringing them back to life with a touch of elegance and sophistication.
Unleashing the Potential of Existing Finishes
One of our unique approaches is to work with the existing finishes in your bathroom, extracting their true potential and incorporating them into a fresh and modern design. By utilizing these finishes, we not only save you time and money, but also preserve the charm and character of your bathroom.
Our team of skilled designers understands the importance of striking a balance between preserving the existing elements and introducing new features that elevate your bathroom's overall aesthetic. We carefully assess your current finishes and formulate a design plan that enhances their beauty while complementing them with stunning new additions.
The Weymouth I+D Difference
At Weymouth I+D, we pride ourselves on our commitment to delivering exceptional results. Our experienced designers have an eye for detail and an innate ability to create breathtaking spaces. When it comes to bathroom makeovers, we go above and beyond to ensure that every aspect is carefully considered and executed with precision.
From the initial consultation to the final reveal, we work closely with you to understand your vision, preferences, and requirements. Our team takes into account factors such as your lifestyle, desired functionality, and personal style to create a customized design that exceeds your expectations.
Your Dream Bathroom, Realized
By choosing Weymouth I+D for your bathroom makeover, you can expect a seamless and enjoyable design process. We handle every aspect of the project, from space planning and material sourcing to project management and installation. Our meticulous attention to detail ensures that every element of your new bathroom comes together harmoniously.
Our extensive network of suppliers and craftsmen enables us to source the highest quality materials and furnishings, ensuring durability and longevity. We select products that not only exude luxury but also provide practicality and ease of maintenance, allowing you to enjoy your newly transformed bathroom for years to come.
Elevate Your Bathroom Design Today
If you're ready to turn your dated bathroom into a luxurious oasis, Weymouth I+D is here to help. Our team of skilled designers will breathe new life into your space, utilizing existing finishes and incorporating exquisite new elements. Contact us today to schedule a consultation and take the first step towards your dream bathroom makeover.
© 2022 Weymouth I+D | Home and Garden - Interior Design