Before and After: Timeless Bathroom Design
Aug 24, 2021
Home Design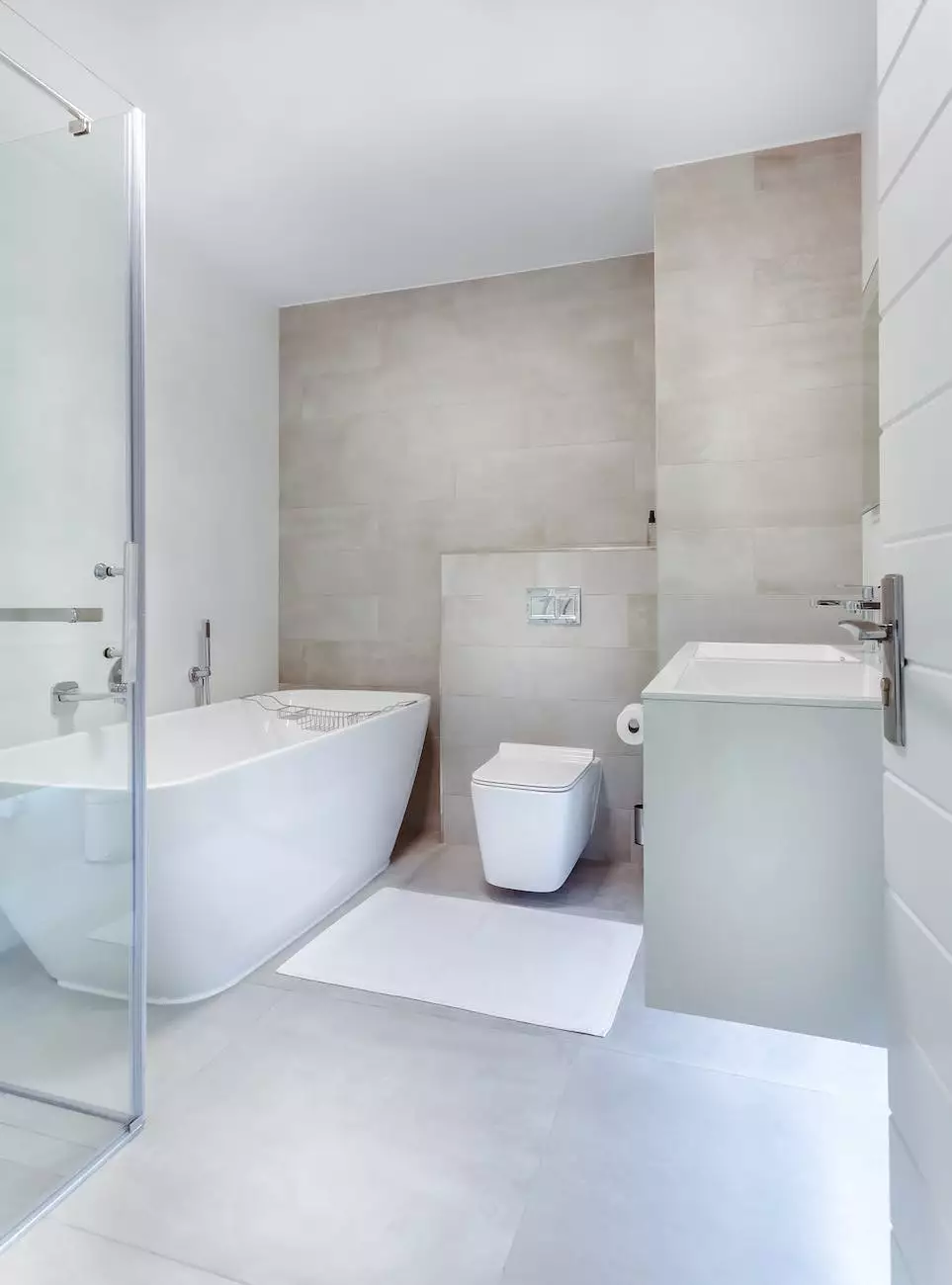 The Art of Timeless Bathroom Design
At Weymouth I+D, we are dedicated to creating timeless bathroom designs that transcend trends and stand the test of time. Our team of skilled interior designers have a keen eye for detail, ensuring that every aspect of your bathroom is carefully curated to reflect your personal style and provide a luxurious and functional space.
Bringing Your Vision to Life
We believe that a successful bathroom design starts with understanding your unique vision. Our experienced designers listen attentively to your preferences, lifestyle, and practical needs. We then translate those ideas into a design concept that captures the essence of timeless elegance.
Exquisite Craftsmanship
At Weymouth I+D, we take pride in our commitment to delivering exceptional craftsmanship. Our team of skilled artisans and contractors work tirelessly to transform your bathroom into a work of art. From meticulously installed tiles to custom-milled cabinetry, we pay attention to every detail, ensuring that the finished product is nothing short of perfection.
The Power of Details
It's often the smallest details that make the biggest impact in a bathroom design. Our designers have a keen eye for selecting the perfect fixtures, finishes, and accessories that add a touch of luxury and elevate the overall aesthetics of your space. From elegant faucets to carefully chosen lighting fixtures, every element is carefully considered to create a harmonious and visually striking bathroom.
The Before and After Transformations
Case Study 1: Serene Spa Retreat
Discover how we turned a cramped and outdated bathroom into a serene spa retreat. With carefully chosen neutral colors, sleek fixtures, and a spacious vanity, this before and after transformation showcases the timeless beauty of a modern bathroom design.
Case Study 2: Classic Elegance Revived
In this case study, witness the revival of classic elegance in a bathroom space that had lost its charm. Our designers incorporated timeless elements such as marble accents, a clawfoot bathtub, and traditional cabinetry, bringing back the grandeur and sophistication that the room deserved.
Case Study 3: Contemporary Luxe
Explore the transformation of a dated bathroom into a contemporary oasis of luxury. Our designers integrated sleek fixtures, clean lines, and a monochromatic color palette, creating a space that exudes modern sophistication and sophistication.
Why Choose Weymouth I+D?
When it comes to timeless bathroom design, Weymouth I+D stands out for several reasons:
Expertise: Our team of interior designers has years of experience in creating stunning bathroom designs that stand the test of time.
Attention to Detail: We believe in the power of details. Every element of your bathroom design is carefully chosen and meticulously executed.
Customization: We understand that every client is unique, and we tailor our designs to reflect your personal style, preferences, and functional needs.
Exceptional Craftsmanship: Our network of skilled craftsmen and contractors ensure that the vision for your bathroom design is brought to life with the utmost precision and care.
Client Satisfaction: We prioritize client satisfaction above everything else. Our team is dedicated to creating a seamless and stress-free design experience for you.
Get Inspired by Timeless Bathroom Designs
If you're seeking inspiration to transform your bathroom into a timeless haven, explore our portfolio of stunning before and after transformations. Let the breathtaking designs by Weymouth I+D spark your imagination and show you the possibilities of creating a truly remarkable bathroom space.
Contact Weymouth I+D for Timeless Bathroom Design
Ready to elevate your bathroom to new heights of timeless beauty and sophistication? Contact Weymouth I+D today to schedule a consultation with our expert designers. Let us bring your dreams to life and create a bathroom that is both a sanctuary and a work of art.