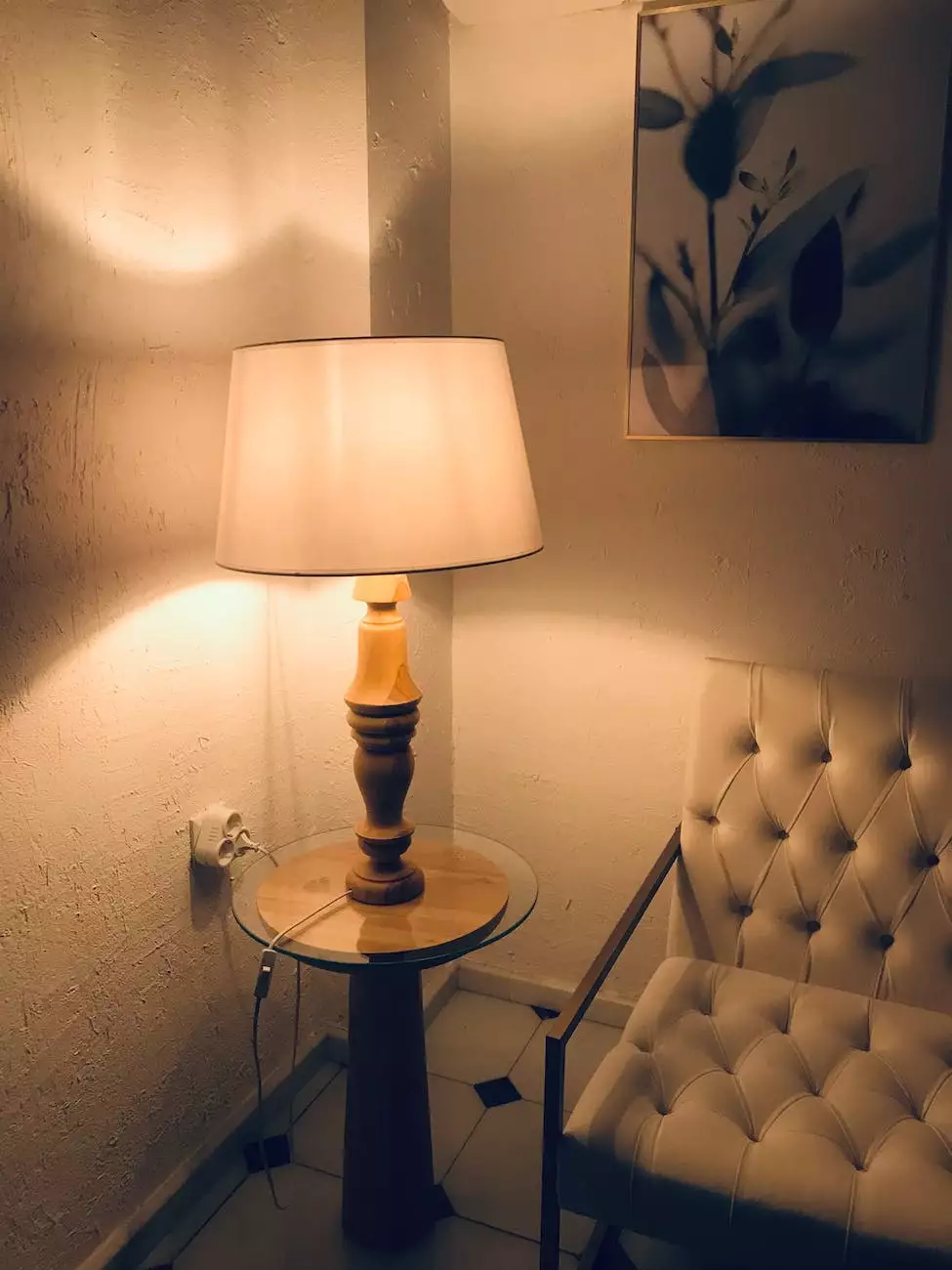 Introduction
Welcome to Weymouth I+D, your leading interior design experts in the Home and Garden - Interior Design industry. In this article, we will explore the 5 key advantages of hiring an interior designer for your home. Our team of highly proficient interior designers is dedicated to transforming your space into a stunning, functional, and personalized oasis that reflects your unique style and preferences.
Advantage 1: Expertise and Professionalism
One of the main advantages of hiring an interior designer is their expertise and professionalism. Our team at Weymouth I+D consists of skilled professionals who have years of experience in transforming spaces. We stay up-to-date with the latest design trends, sustainable practices, and industry innovations to provide you with the best possible solutions for your home and garden.
Our interior designers have an in-depth understanding of color schemes, spatial planning, furniture arrangement, and more. They can offer expert advice on choosing the right materials, lighting fixtures, and decor to create a cohesive and visually appealing space that suits your lifestyle and preferences.
Advantage 2: Personalization and Customization
When you hire Weymouth I+D, you gain access to a team that excels in personalization and customization. We understand that each client has unique needs and desires when it comes to their living space. Our interior designers work closely with you to understand your vision and translate it into reality.
Whether you prefer a contemporary, minimalist, or eclectic style, our team will curate a design plan tailored to your tastes. From selecting paint colors and fabrics to sourcing furniture and accessories, we pay meticulous attention to detail to create a space that truly reflects your personality and aesthetic preferences.
Advantage 3: Time and Cost Efficiency
Contrary to popular belief, hiring an interior designer can actually save you both time and money in the long run. At Weymouth I+D, our experts are well-versed in project management and have established connections with reputable suppliers and contractors.
By working with us, you can avoid the hassle of researching and coordinating various aspects of your home improvement project. We handle every step of the design process, from initial concept development to final implementation, ensuring smooth and efficient execution. Our network of trusted suppliers also allows us to source high-quality materials at competitive prices, maximizing the value for your investment.
Advantage 4: Space Optimization
Efficiently utilizing the available space is crucial for creating a functional and visually appealing interior. Our interior designers excel in space planning, ensuring that every nook and corner of your home is optimized for practicality and aesthetics.
Through careful assessment and measurements, we come up with innovative solutions to maximize storage, improve traffic flow, and create a sense of balance within your space. Whether you have a small apartment or a sprawling house, our talented team will transform it into a harmonious and inviting environment that perfectly suits your needs.
Advantage 5: Stress-Free Experience
Undertaking a home improvement project can be overwhelming, especially if you have little to no experience in interior design. By hiring Weymouth I+D, you can sit back and relax while our team takes care of all the details.
We handle the entire design process, from conceptualization to execution, ensuring a stress-free experience for our clients. Our highly collaborative approach keeps you informed and involved at every stage, allowing you to make important decisions without feeling overwhelmed. With our expertise and guidance, you can transform your space hassle-free and enjoy the exciting journey of creating the home of your dreams.
Contact Weymouth I+D Today
Whether you're planning a complete home renovation or simply looking to refresh a specific area, hiring an interior designer from Weymouth I+D offers numerous advantages. Our team is dedicated to providing exceptional interior design services that elevate your living experience.
Contact us today to schedule a consultation with one of our talented interior designers. Let Weymouth I+D bring your vision to life and create a space that exceeds your expectations.