Staging Services: Transform Your Home with Weymouth I+D
Jul 8, 2021
Home Design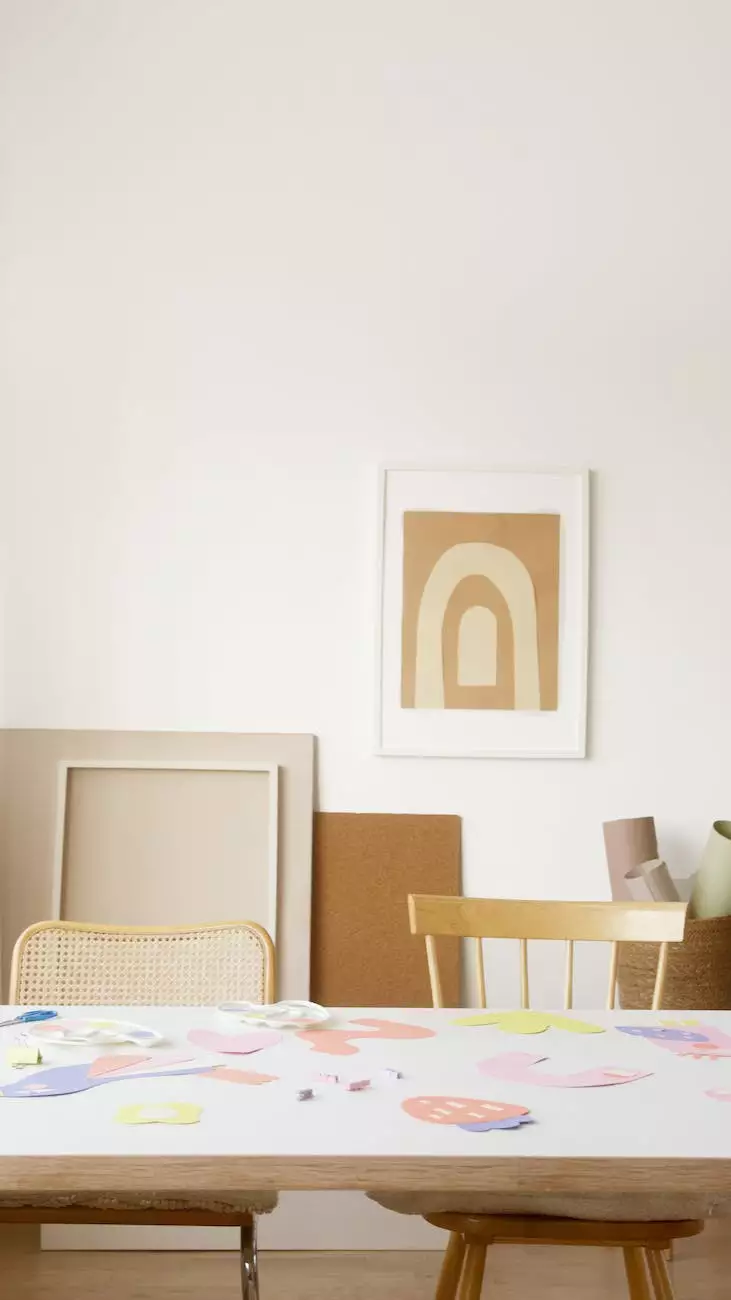 Introduction
Welcome to Weymouth I+D, your trusted partner in home staging services. As a leading interior design firm specializing in the Home and Garden industry, we understand the importance of presenting a well-staged home that leaves a lasting impression. Whether you're preparing to sell your property or simply looking to create a warm and inviting atmosphere, our team of experts is here to help you achieve your goals.
The Benefits of Staging
Staging your home can significantly impact its appeal and value. When potential buyers step into a well-staged space, they can visualize themselves living in it, making it easier for them to connect emotionally and make an offer. Even if you're not selling, staging allows you to showcase your home's best features and create a harmonious environment that reflects your unique style.
Our Approach
At Weymouth I+D, we pride ourselves on our meticulous attention to detail and personalized approach to home staging. Our team of highly skilled designers works closely with you to understand your vision, budget, and timeline. We believe in creating spaces that are not only visually appealing but also functional and practical for everyday living.
Services We Offer
1. Consultation and Design Planning
Our process begins with a thorough consultation to assess your property and discuss your goals. We then develop a customized design plan tailored to your unique needs, incorporating elements that enhance the space and appeal to potential buyers.
2. Furniture and Décor Selection
Once the design plan is approved, our team carefully selects furniture, accessories, and décor items that complement your home's architecture and style. We have an extensive inventory of high-quality furnishings to choose from, ensuring that we can create a cohesive and inviting atmosphere.
3. Space Planning and Arrangement
Effective space planning is crucial in showcasing the full potential of your home. Our designers strategically arrange furniture and accessories to maximize the flow, functionality, and visual appeal of each room. This helps potential buyers envision themselves using the space to its fullest potential.
4. Lighting and Color Coordination
Lighting and color play a significant role in creating a welcoming ambiance. Our team pays attention to every detail, ensuring that the lighting is appropriate for each space and the color palette harmonizes with the overall design scheme. This attention to detail elevates the aesthetic and adds a sense of warmth and comfort.
5. Final Staging and Photography
Once the staging process is complete, we work closely with professional photographers to capture the essence of your home's transformation. These high-quality photographs can be used for marketing materials, online listings, and social media, attracting potential buyers and generating interest in your property.
Why Choose Weymouth I+D?
With numerous companies offering staging services, you might wonder why Weymouth I+D stands out from the rest.
1. Experience and Expertise
With years of experience in the industry, our team has honed their skills and developed an eye for detail. We stay updated with the latest design and staging trends to ensure that your home remains ahead of the competition.
2. Personalized Approach
We understand that every home is unique, and so are the needs of our clients. We take the time to listen, understand your preferences, and tailor our approach accordingly, ensuring a truly personalized experience.
3. Attention to Detail
Our commitment to perfection means that no detail is overlooked. From coordinating colors to selecting the perfect accent pieces, we go the extra mile to create stunning and cohesive spaces.
4. Results-Driven Approach
We measure our success by the results we achieve for our clients. Whether it's a faster sale or a transformative interior, we strive to exceed your expectations and deliver exceptional results.
Contact Us Today
Ready to transform your home and make it stand out? Contact Weymouth I+D today for a consultation and let our staging services bring your vision to life. Our dedicated team is passionate about creating beautiful spaces that leave a lasting impression. Trust us to elevate your home's aesthetics and value!