A Study of Window Treatments - Signature Home Services
Jul 26, 2018
Window Treatments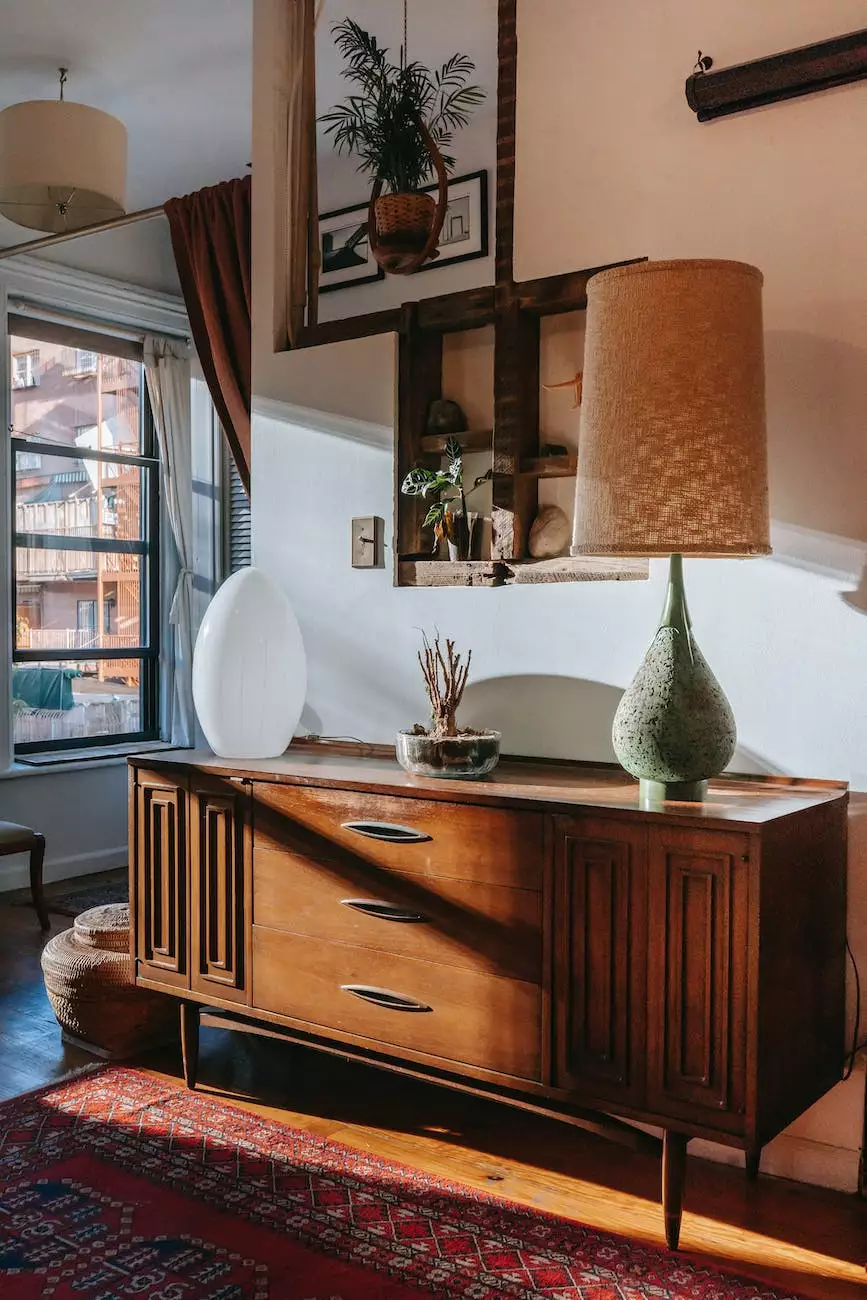 Introduction
Welcome to Weymouth I+D's comprehensive guide to window treatments. As a leading interior design company in the home and garden industry, we understand the importance of finding the perfect window treatments to enhance your living space. In this study, we will explore various types of window treatments, their benefits, and how they can improve both the functionality and aesthetics of your home.
Why Window Treatments Matter
Window treatments play a crucial role in any home. Not only do they provide privacy and control over natural light, but they also contribute to the overall ambiance and style of a room. By carefully selecting the right window treatments, you can transform an ordinary space into a stunning sanctuary tailored to your personal taste.
Types of Window Treatments
1. Curtains and Drapes
Curtains and drapes are versatile options that come in a wide range of colors, patterns, and materials. They can instantly add elegance and sophistication to any room. Choose from sheer curtains for a light and airy feel, or opt for heavier drapes to create a more formal atmosphere. With the right curtain or drape, you can effectively control light, enhance privacy, and rejuvenate your space.
2. Blinds
Blinds offer a practical and stylish solution for your windows. Available in various materials such as wood, faux wood, aluminum, and vinyl, blinds allow you to easily adjust the amount of light entering a room. Whether you prefer vertical blinds for sliding doors or horizontal blinds for standard windows, they provide a sleek and modern look that complements any decor style.
3. Shades
Shades are a popular choice due to their simplicity and functionality. They come in different styles, including roller shades, Roman shades, and cellular shades, each offering unique benefits. Shades are known for their ability to filter or block light, providing privacy and insulation while adding a touch of elegance to your home.
4. Shutters
If you seek timeless charm and ultimate durability, shutters are an ideal choice. Available in various materials like wood, vinyl, and composite, shutters offer excellent light control and insulation. Their classic design adds a touch of sophistication to any space, making them a favored window treatment for those who appreciate traditional aesthetics.
Choosing the Right Window Treatments
Selecting the perfect window treatments for your home can be an overwhelming task. To make the best decision, it's crucial to consider factors such as the style of your home, the purpose of the room, and your personal preferences. Here are a few tips to help you choose:
Consider Functional Needs
Think about the functionality you desire from your window treatments. Do you need privacy, light control, or insulation? Understanding your specific needs will help narrow down your options and find the most suitable solution.
Coordinate with Your Home's Style
Consider the overall style and aesthetics of your home. Choose window treatments that complement your existing decor and architectural features. Whether your home is modern, traditional, or eclectic, finding cohesive window treatments will enhance the overall harmony and visual appeal.
Explore Fabrics and Materials
When selecting curtains, drapes, or shades, explore different fabrics and materials to find the right texture, pattern, and color that align with your vision. Consider factors such as durability, light filtration, and ease of maintenance to ensure long-term satisfaction with your chosen window treatments.
Seek Professional Advice
If you're unsure about the best window treatments for your home, don't hesitate to seek professional advice. At Weymouth I+D, our interior design experts can guide you through the process, offering personalized recommendations tailored to your unique space and requirements.
Conclusion
In conclusion, window treatments are essential elements of interior design that can significantly impact the functionality and aesthetics of your home. By exploring the various types of window treatments and considering factors like style, functionality, and personal preferences, you can find the perfect solution to enhance your living space. Trust Weymouth I+D's expertise in the home and garden industry, and let us help you transform your windows into stunning focal points that reflect your distinct style and elevate your home's ambiance.