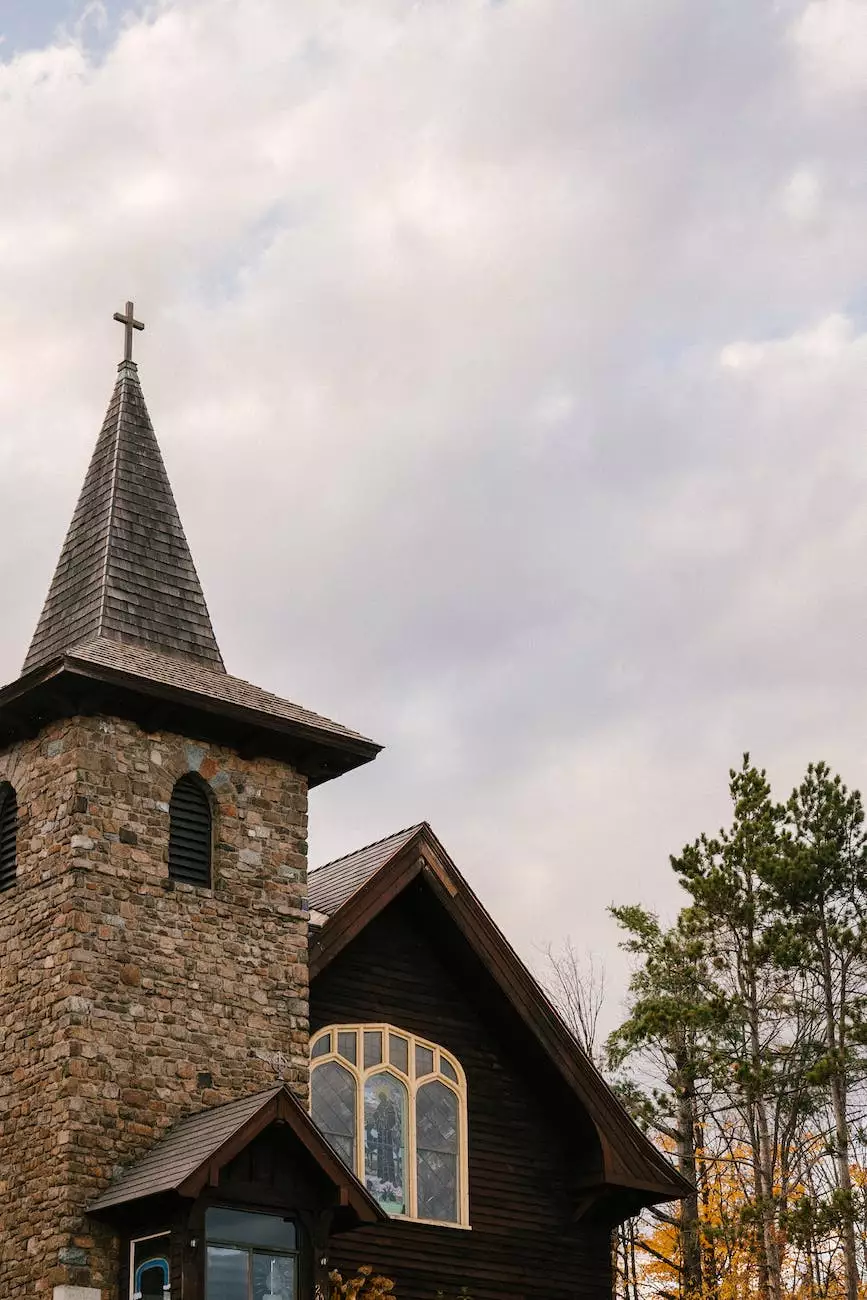 Awe-Inspiring Interior Design for Your Home and Garden
Welcome to the Chapel of St. Joseph – Buda, your premier destination for exceptional interior design services in the Home and Garden industry. At Weymouth I+D, we have built our reputation on our ability to create stunning and impactful spaces that reflect the unique personality and taste of our clients.
Unleash the Potential of Your Space
Our team of highly skilled and passionate designers takes pride in their ability to transform ordinary homes and gardens into extraordinary works of art. With an acute understanding of the latest trends and a deep appreciation for timeless aesthetics, we have the expertise to bring your vision to life.
Uncompromising Quality and Attention to Detail
When you choose Weymouth I+D, you can expect nothing but the highest level of quality and craftsmanship. We believe that every element of a design, no matter how small, plays a crucial role in creating a cohesive and harmonious space. From the selection of materials to the placement of furniture, every decision is carefully considered to ensure an exceptional end result.
Comprehensive Services Tailored to Your Needs
Whether you are looking to revamp a single room or undergo a complete home renovation, our team is here to guide you through the entire process. We offer a comprehensive range of services, including:
Space planning and layout design
Color palette selection
Custom furniture design and fabrication
Lighting design
Window treatments
Art and accessory selection
Project management and installation
No matter the size or complexity of your project, we approach every task with the same level of dedication and expertise. Our team will work closely with you to understand your unique needs and preferences, ensuring that the end result surpasses your expectations.
Transforming Spaces, Transforming Lives
At Weymouth I+D, we firmly believe that a well-designed space has the power to transform lives. We go beyond aesthetics to create environments that nurture and inspire. Our designs are tailored to enhance functionality, promote well-being, and evoke a sense of joy and tranquility.
Collaborative Design Process
We understand that the best designs are born out of collaboration. Our team takes the time to listen to your ideas, understand your lifestyle, and incorporate your personal style into the design. We believe that your home should be a reflection of your journey, and it is our mission to bring that essence to life.
Elevate Your Home and Garden
Ready to transform your living space into something extraordinary? Contact the Chapel of St. Joseph – Buda at Weymouth I+D today and discover the endless possibilities of exceptional interior design. Our team is dedicated to providing unparalleled service and creating spaces that are as unique as you are.