Welcome to Tropical Whimsy - Home and Garden - Interior Design
Apr 4, 2018
Home Design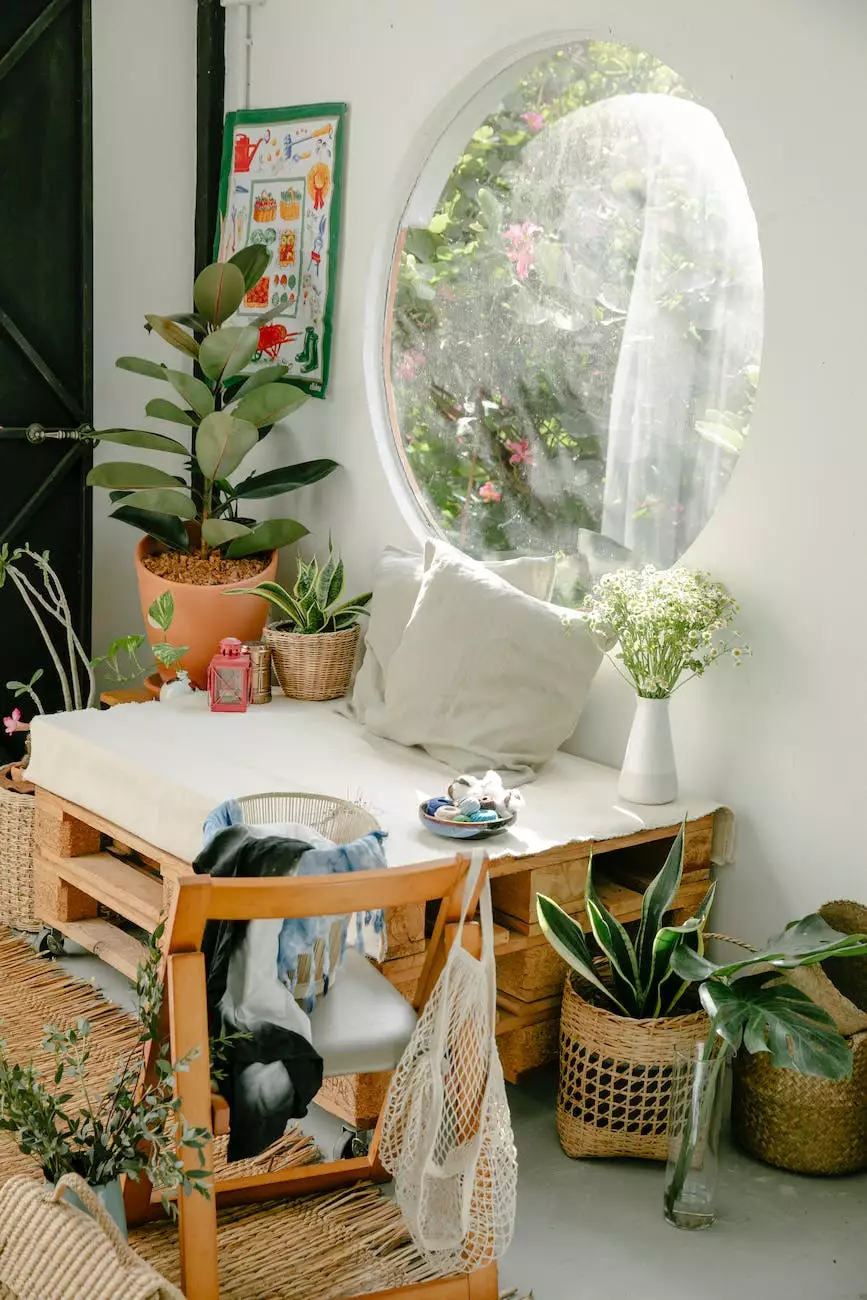 Embrace the Essence of the Tropics
Indulge in the tranquility and allure of the tropics with Tropical Whimsy, a premier collection curated by Weymouth I+D. Immerse yourself in the vibrant colors, lush textures, and exotic styles that our carefully selected products offer. Whether you are looking to create a tropical paradise in your living room, bedroom, or outdoor oasis, we have everything you need to turn your space into a breathtaking haven of relaxation and rejuvenation.
Transform Your Living Spaces
Elevate the aesthetic appeal of your home with our exceptional range of tropical-inspired furniture, decor, and accessories. Our meticulously crafted pieces reflect the epitome of elegance, combining functionality with timeless designs. From tropical-themed sofas and chairs to intricately woven rattan tables, our collection offers an array of options to enhance your interiors.
Furniture
Our tropical furniture collection brings a touch of paradise to any room. With a focus on both style and comfort, you can choose from a variety of seating options, including plush sofas, cozy armchairs, and elegant dining sets. Crafted from the finest materials, our furniture sets the stage for a tranquil and relaxing atmosphere.
Decor
Add a touch of sophistication and charm to your space with our tropical-inspired decor. From hand-painted wall art depicting serene beach scenes to intricately designed ceramic vases, each piece is carefully curated to create an ambiance of natural beauty and serenity. Let your imagination wander as you explore our collection and find the perfect accents to complement your style.
Accessories
Complete your tropical oasis with our range of accessories that add the perfect finishing touches. Our selection includes vibrant throw pillows, luxurious bedding sets, stylish lamps, and more. These accessories effortlessly tie together the various elements of your interior design, creating a cohesive and visually stunning look.
Superior Quality and Craftsmanship
At Tropical Whimsy, quality is our top priority. Every product in our collection is crafted with utmost precision and care. We collaborate with skilled artisans and manufacturers who share our passion for excellence. The result is a range of products that not only exude beauty but also stand the test of time. Each item undergoes rigorous quality checks to ensure that you receive nothing less than perfection.
Unleash Your Creativity
Discover the freedom of expression with Tropical Whimsy. Our extensive range of tropical-inspired pieces allows you to unleash your creativity and design a space that truly reflects your personal style. Whether you prefer a modern tropical look or a more traditional aesthetic, our collection offers the versatility to cater to your unique taste.
Create Lasting Memories
Your home is a place where memories are made, and Tropical Whimsy helps you create unforgettable moments. Imagine hosting dinner parties in an outdoor dining area adorned with tropical-themed decor, or lounging in a cozy reading nook surrounded by lush greenery. Our products enable you to transform your living spaces into environments that evoke warmth, happiness, and a sense of adventure.
Experience Tropical Whimsy Today
At Weymouth I+D, we believe that everyone deserves to be surrounded by beauty and elegance. Transform your home into a tropical paradise with Tropical Whimsy. Browse our extensive collection online or visit our showroom to see our stunning pieces up close. Our experienced team is always ready to assist you in finding the perfect additions to your home and garden. Explore the magic of the tropics with Tropical Whimsy today and let your imagination soar.