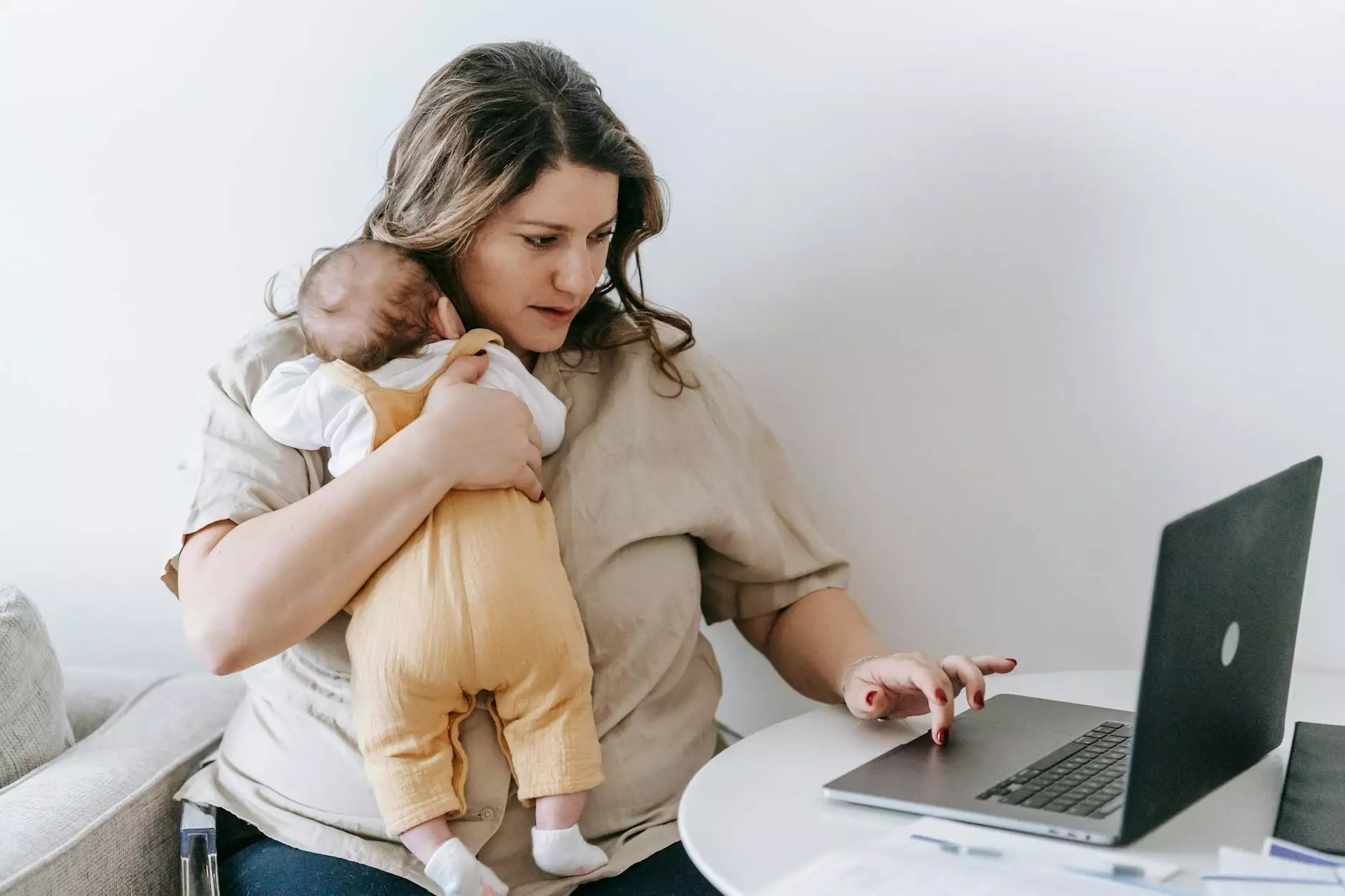 Transform Your Baby's Room with Weymouth I+D
Are you looking to create a truly stunning and luxurious baby room in Magnolia? Look no further than Weymouth I+D, the leading experts in interior design in the Home and Garden industry. Our team of talented designers is dedicated to bringing your vision to life and transforming your baby's room into a haute haven.
The Importance of a Well-Designed Baby Room
Designing a baby room that is both functional and aesthetically pleasing is crucial for creating a peaceful environment for your little one. A well-designed baby room can enhance your child's development, stimulate their senses, and provide them with a nurturing space to grow.
At Weymouth I+D, we understand the significance of a beautifully crafted baby room. Our team takes into consideration every detail, from the color scheme to the layout, ensuring that every element is thoughtfully chosen to create a harmonious and stylish space.
Expert Guidance and Personalized Designs
With Weymouth I+D, you can expect personalized designs that reflect your unique style and preferences. Our expert designers will work closely with you to understand your vision and create a bespoke baby room that surpasses your expectations.
From selecting the perfect furniture and accessories to choosing the right lighting and fabrics, we pay attention to even the smallest details. Our team will curate a collection of high-end items that align with your desired aesthetic and budget, creating a truly luxurious and haute baby room in Magnolia.
Creating a Luxurious Haven for Your Baby
Imagine stepping into your baby's room and being greeted by a sense of tranquility and sophistication. With Weymouth I+D, this dream can become a reality. Our designers specialize in crafting baby rooms that exude elegance and luxury, while still maintaining a warm and inviting atmosphere.
We believe that every baby room should be a reflection of your style and taste. Whether you prefer modern minimalism, classic elegance, or bohemian charm, our team will create a space that speaks to your individuality. From selecting premium materials to incorporating unique design elements, we go above and beyond to make your baby's room truly exceptional.
Get Inspired with Weymouth I+D
At Weymouth I+D, we are passionate about interior design and are constantly seeking inspiration from the latest trends and timeless aesthetics. We believe that a well-informed client is a satisfied client, which is why we provide a range of resources to help you gather ideas and explore different design possibilities for your baby room in Magnolia.
Our website features a gallery of our previous projects, showcasing the exquisite craftsmanship and attention to detail that we bring to every design. Browse through our portfolio and let our work inspire you to create a haute baby room that will be the envy of every parent.
In addition to our gallery, our blog is a treasure trove of design tips, trend analysis, and expert advice. Discover the latest color palettes, furniture styles, and decor ideas to help you refine your vision and make informed design choices for your baby's room.
Contact Us for Your Dream Baby Room
Are you ready to elevate your baby's room to new heights of sophistication and style? Contact Weymouth I+D today to schedule a consultation with our experienced designers. Let us bring your vision to life and create a haute baby room in Magnolia that will exceed your expectations.
With our expertise and commitment to excellence, Weymouth I+D is your partner in creating a luxurious and enchanting space for your little one. Experience the difference of working with the best in the industry and give your baby the room they deserve.