The Best Seat In The House - A Powder Room Tour
Feb 9, 2021
Home Design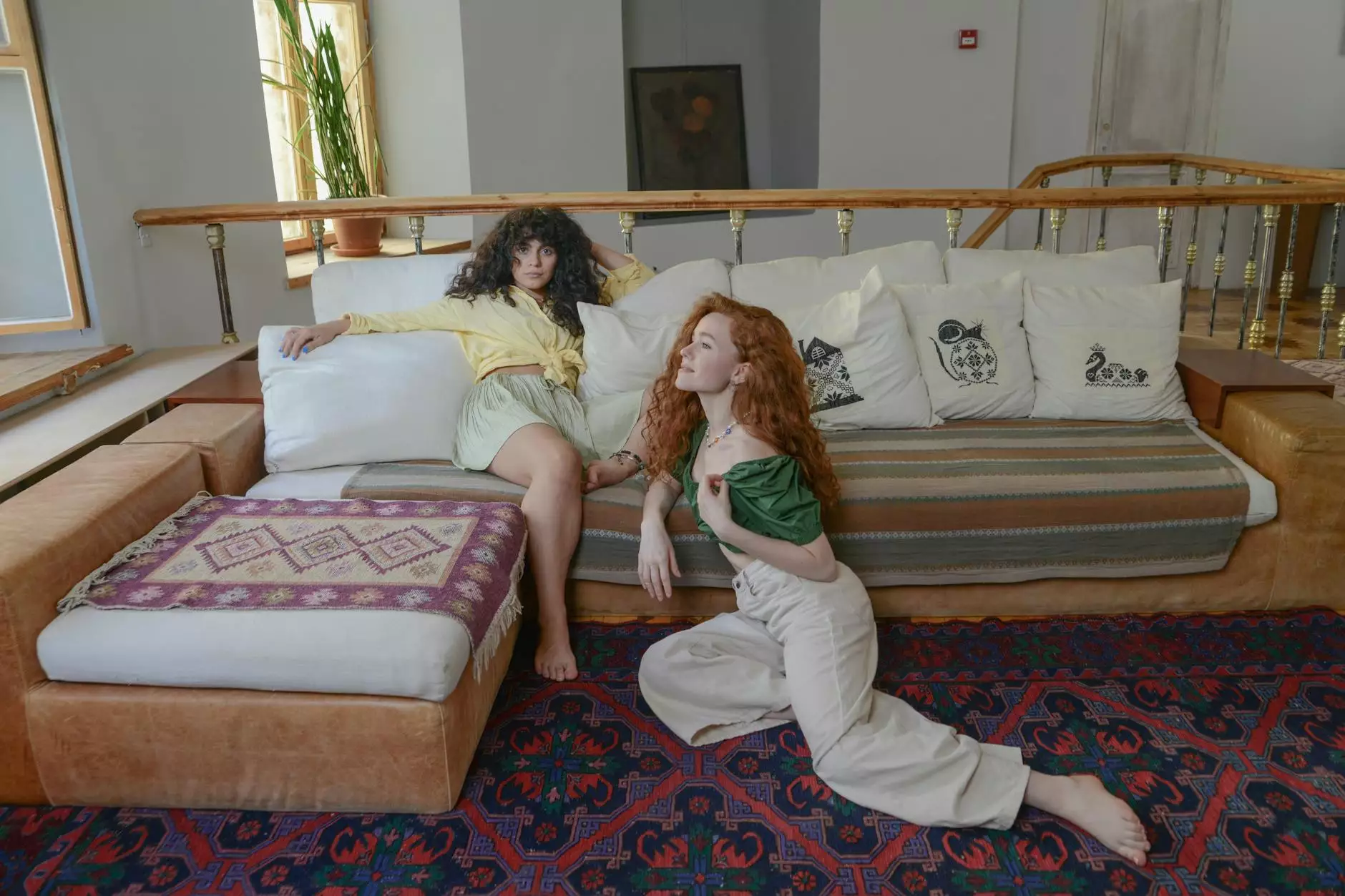 Welcome to Weymouth I+D - Home and Garden Interior Design
Welcome to Weymouth I+D, the premier destination for exquisite home and garden interior designs. In this article, we invite you to embark on a virtual tour of our stunning powder room designs. Our attention to detail and uncompromising commitment to quality make us stand out in the industry. Join us as we showcase the best powder rooms that redefine the concept of luxury and style.
Discover the Beauty of Our Powder Room Designs
At Weymouth I+D, we believe that every space in your home should reflect your unique style and personality. Our powder room designs are meticulously crafted to create a visually captivating and functional space that leaves a lasting impression. Let us take you on a journey through some of our remarkable designs:
Elegant Minimalism
Our minimalist powder rooms exude elegance and sophistication. With a focus on clean lines, subtle color palettes, and thoughtful use of textures, we create a sense of tranquility and simplicity. The result is a space that promotes mindfulness and relaxation, perfect for a quick escape from the daily hustle and bustle.
Key Features:
Streamlined fixtures and fittings
Muted tones, emphasizing light and space
Strategically placed mirrors to enhance the feeling of openness
Minimalistic accessories for a clutter-free environment
Luxurious Retreat
Indulge in the opulent ambiance of our luxurious powder rooms. Designed for those who crave ultimate sophistication, these spaces provide a private sanctuary that seamlessly blends comfort and grandeur. Experience the epitome of glamour through meticulous attention to detail and lavish finishes.
Key Features:
Rich color palettes, often incorporating metallic accents
Intricate wallpaper and textured wall treatments
Exquisite lighting fixtures, chandeliers, and sconces
Sumptuous fabrics, such as velvet and silk, for upholstery and window treatments
Modern Fusion
Our modern fusion powder rooms combine contemporary elements with timeless design principles. By blending different styles, materials, and finishes, we create harmonious spaces that cater to diverse tastes. Discover the beauty of juxtaposition and create a powder room that tells your unique story.
Key Features:
Sleek and angular fixtures with clean edges
Contrasting color schemes for visual impact
Use of mixed materials such as glass, wood, and metal
Innovative storage solutions for a clutter-free environment
The Importance of a Well-Designed Powder Room
A powder room may be small in size, but it plays a significant role in your home. As a frequently used space for both residents and guests, it deserves careful consideration in your interior design plans. A well-designed powder room not only enhances the overall aesthetics of your home but also offers practical benefits:
Enhancing Functionality
By carefully choosing fixtures, storage solutions, and layout, a well-designed powder room maximizes its functionality. Thoughtful placement of mirrors, lighting, and accessories adds to the ease of use and creates an efficient space for personal grooming.
Making a Statement
A powder room provides an opportunity to make a memorable statement. Whether you prefer a bold color scheme, exquisite wallpaper, or unique fixtures, our designs ensure that your powder room becomes a conversation starter, leaving a lasting impression on your guests.
Reflecting Your Style
Your powder room should be an extension of your personal style. At Weymouth I+D, we work closely with our clients to bring their visions to life. Our tailored designs capture your personality, allowing you to express your individuality through carefully curated details.
Elevate Your Home with Weymouth I+D
As leaders in the home and garden interior design industry, Weymouth I+D is committed to transforming your home into a haven of beauty and comfort. With our expertise and passion for design, we aim to exceed your expectations and create spaces that truly inspire. Experience the difference with our exclusive powder room designs and let your home become a reflection of your unique taste.
Contact Us Today
Ready to transform your home? Contact Weymouth I+D today and let our team of skilled designers guide you through the process of creating the powder room of your dreams. Elevate your living space with our exceptional designs and let us help you make a statement with your home's interior.
We look forward to hearing from you!