Must-Haves For Every Guest Bedroom
Dec 26, 2019
Home Design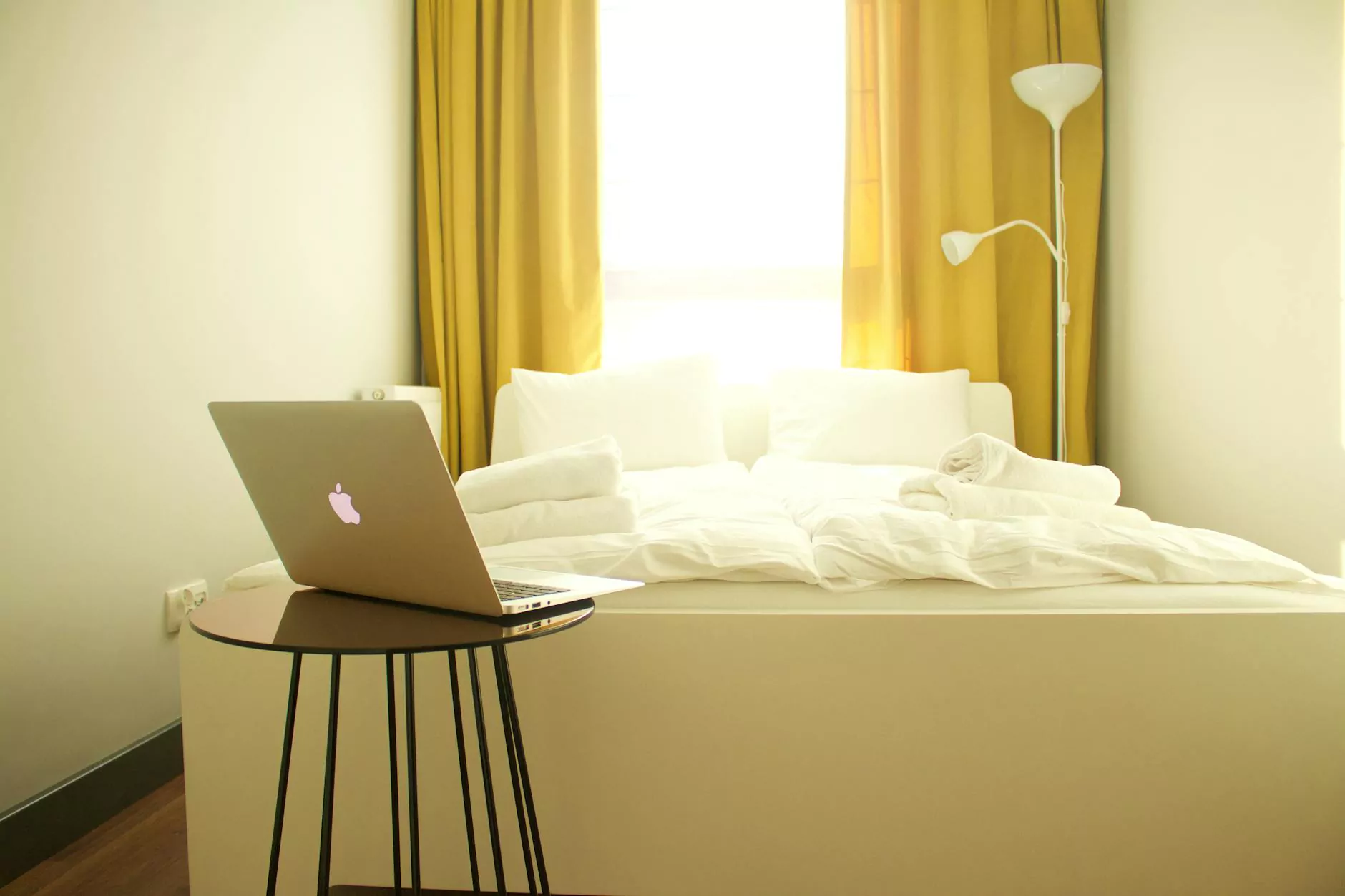 Welcome to Weymouth I+D, your go-to experts in home and garden interior design. In this article, we will guide you through the essential must-haves for every guest bedroom. Whether you're preparing for visitors or planning a cozy retreat, these tips will help you create a welcoming environment that your guests will love.
1. Comfortable Bedding for a Restful Sleep
The foundation of any guest bedroom is a comfortable bed. Invest in high-quality bedding that feels luxurious and ensures a restful sleep for your guests. Opt for soft and breathable sheets made from natural fibers like cotton or linen. Pair them with plush pillows and a cozy duvet to create a welcoming oasis.
2. Functional Storage Solutions
A well-organized guest bedroom is essential for the comfort and convenience of your guests. Provide ample storage options such as a chest of drawers, a wardrobe, or open shelving. This allows your guests to neatly store their belongings, keeping the room clutter-free and enhancing their overall experience.
3. Thoughtful Lighting
Lighting plays a crucial role in setting the mood and ambiance of a guest bedroom. Ensure there is a variety of lighting options available. Install bedside lamps for reading, a ceiling light for general illumination, and adjustable blinds or curtains to control natural light. This allows your guests to personalize the lighting to their preference.
4. Cozy Seating Area
A guest bedroom should be more than just a place to sleep. Create a cozy seating area where your guests can relax, read a book, or simply unwind. Add a comfortable armchair or a small sofa, along with a side table and a reading lamp. This creates a designated space for relaxation and enhances the overall functionality of the room.
5. Thoughtful Decor and Personal Touches
Add a personal touch to the guest bedroom to make your visitors feel at home. Consider incorporating artwork, family photos, or sentimental decor pieces. Keep the overall design cohesive and reflective of your style while still creating a warm and inviting atmosphere. These personal touches will make your guests feel appreciated and cared for.
6. Functional Workspace
In today's digital age, many guests may need to work remotely or catch up on emails during their stay. Allocate a small area in the guest bedroom for a functional workspace. Include a desk, an ergonomic chair, and essential office supplies. This provides your guests with a dedicated space where they can comfortably attend to work-related tasks.
7. Luxury Toiletries and Amenities
Pamper your guests with a selection of luxury toiletries and amenities to enhance their stay. Place high-quality bath essentials, such as shampoo, conditioner, body wash, and lotion in the bathroom. Consider including fluffy towels, robes, and slippers for added comfort. These thoughtful touches create a spa-like experience and show your guests that their comfort is a priority.
8. A Variety of Reading Material
Provide a selection of reading material in the guest bedroom to cater to different interests. Offer a mix of fiction and non-fiction books, magazines, or even a Kindle with various e-books. This allows your guests to unwind with a good read and prevents boredom during their downtime.
9. Blackout Curtains or Blinds
Ensure your guest bedroom offers optimal privacy and light control with blackout curtains or blinds. These window treatments block out external light and provide an added layer of insulation. Your guests will appreciate the ability to adjust the room's brightness as per their preference, ensuring a comfortable and uninterrupted sleep.
10. Thoughtful Extras
Lastly, consider adding thoughtful extras to make your guests' stay even more special. This could include a welcome snack, a small bottle of wine, or a note with local recommendations. These personal gestures go a long way in making your guests feel valued and create a memorable experience they'll cherish.
Transform Your Guest Bedroom with Weymouth I+D
At Weymouth I+D, we specialize in helping homeowners create stunning guest bedrooms that impress and delight. Our team of experienced interior designers can assist you in selecting the perfect furniture, decor, and accessories to transform your guest space into a haven of comfort and style.
With our expertise in home and garden interior design, we understand the importance of attention to detail and creating a space that reflects your unique taste and personality. Contact us today to learn more about our services and how we can help you create the guest bedroom of your dreams.