Planning to Sell Your House? Here's Your Ultimate Home Prep Checklist
Jul 19, 2021
Maintenance Jobs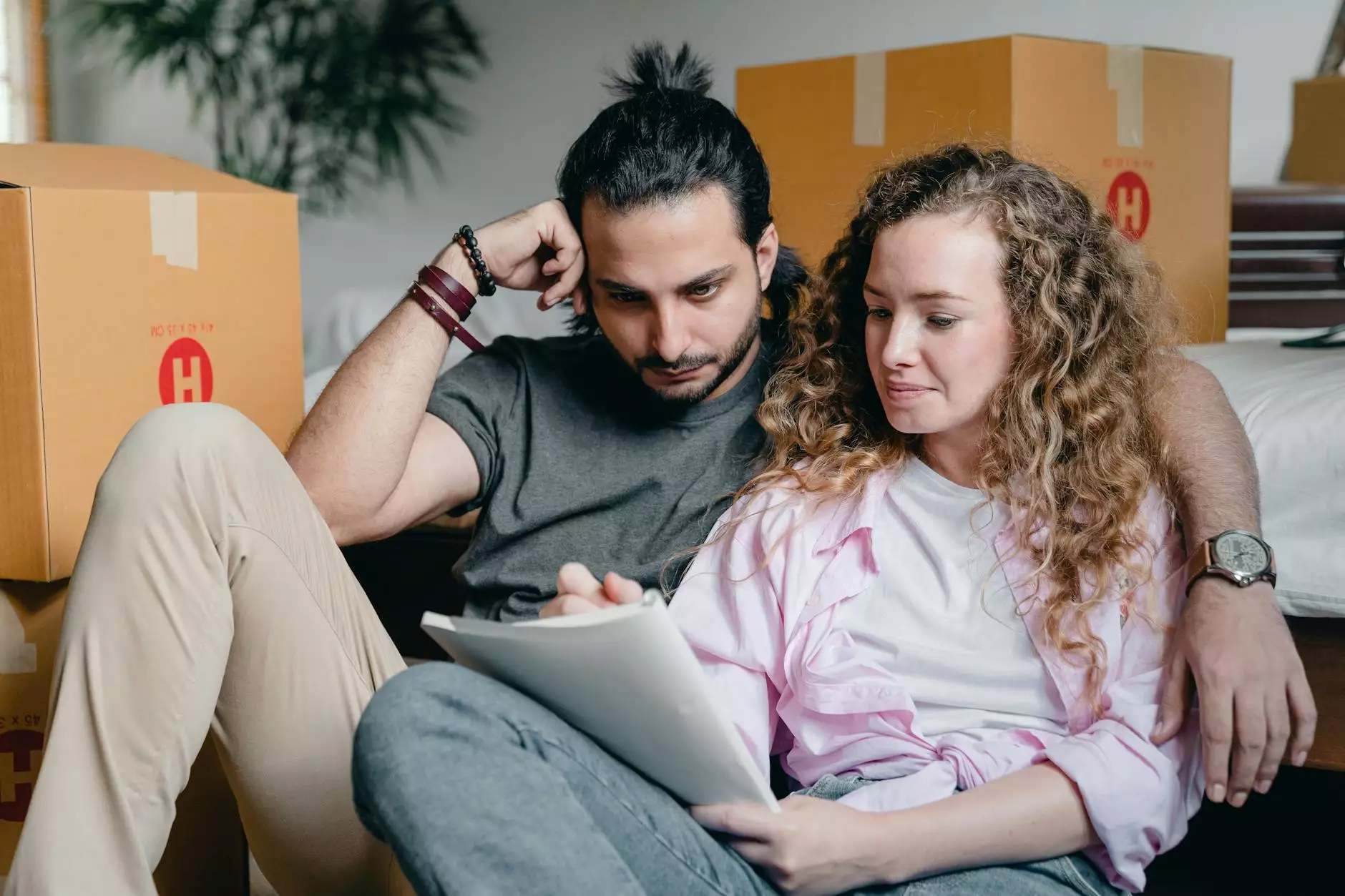 Introduction
Welcome to Weymouth I+D, leaders in interior design and home staging. If you're planning to put your house on the market, we understand the importance of making a lasting impression and maximizing the value of your property. In this ultimate home prep checklist, we guide you through every step to ensure your house stands out from the competition.
1. Curb Appeal
First impressions matter, so start by enhancing your home's curb appeal. Clean the exterior, repair any damaged areas, freshen up the paint, and update the landscaping. A well-maintained and inviting exterior makes potential buyers excited to see what the rest of the house has to offer.
2. Declutter and Depersonalize
Make your house feel like a blank canvas by decluttering and depersonalizing. Remove excessive furniture, personal items, and knick-knacks. This allows buyers to envision themselves living in the space and creates a cleaner and more spacious environment.
3. Deep Cleaning
A clean house is essential when selling. Consider hiring professional cleaners to ensure every nook and cranny is spotless. Pay extra attention to the kitchen, bathrooms, and floors. A clean, fresh-smelling home makes a positive impression on potential buyers.
4. Repairs and Updates
Take care of any necessary repairs or updates. Fix leaking faucets, replace broken tiles, repair cracks in the walls, and update outdated fixtures. Buyers appreciate a well-maintained property, and these small improvements can significantly increase the perceived value of your home.
5. Neutralize Colors
Neutralize your home's color palette to appeal to a wider audience. Repaint walls in neutral tones such as whites, grays, or beiges. Neutral colors create a calming atmosphere and make it easier for buyers to imagine their own furnishings and artwork in the space.
6. Enhance Lighting
Ample lighting can make your house feel warm, welcoming, and spacious. Replace dim or outdated light fixtures, ensure all bulbs are working, and maximize natural light by opening curtains or blinds. A well-lit home feels more inviting and can help highlight your property's best features.
7. Stage with Purpose
Consider staging your home to highlight its potential. Arrange furniture to showcase the functionality and flow of each room. Use tasteful accessories, such as pillows or rugs, to add pops of color and create a visually appealing atmosphere. Staging helps buyers visualize themselves living in the space, increasing their emotional connection to your property.
8. Organize and Maximize Space
Organize closets, cabinets, and storage areas to maximize space. Remove unnecessary items and create a sense of order. Potential buyers are always interested in sufficient storage solutions, so showcasing well-organized spaces can be a major selling point.
9. Highlight Outdoor Living
If your property has outdoor space, make sure to highlight its potential. Clean outdoor furniture, enhance landscaping, and create inviting outdoor living areas. A well-designed outdoor space adds value and can significantly increase a buyer's interest in your property.
10. Fine-Tune the Details
Now that you've tackled the major aspects, it's time to fine-tune the details. Pay attention to small upgrades that can make a big difference. Add fresh flowers, display clean towels in the bathroom, and consider subtle aromas throughout the house. These finishing touches create a welcoming atmosphere that captivates potential buyers.
Conclusion
Congratulations! You've completed the ultimate home prep checklist from Weymouth I+D. By following these detailed steps, you've set the stage for a successful sale. Remember, a well-prepared and visually appealing property has a higher chance of standing out and attracting the right buyers. Good luck with your home sale!