Selections In Your Home That People Notice…Without Noticing!
Nov 11, 2017
Home Design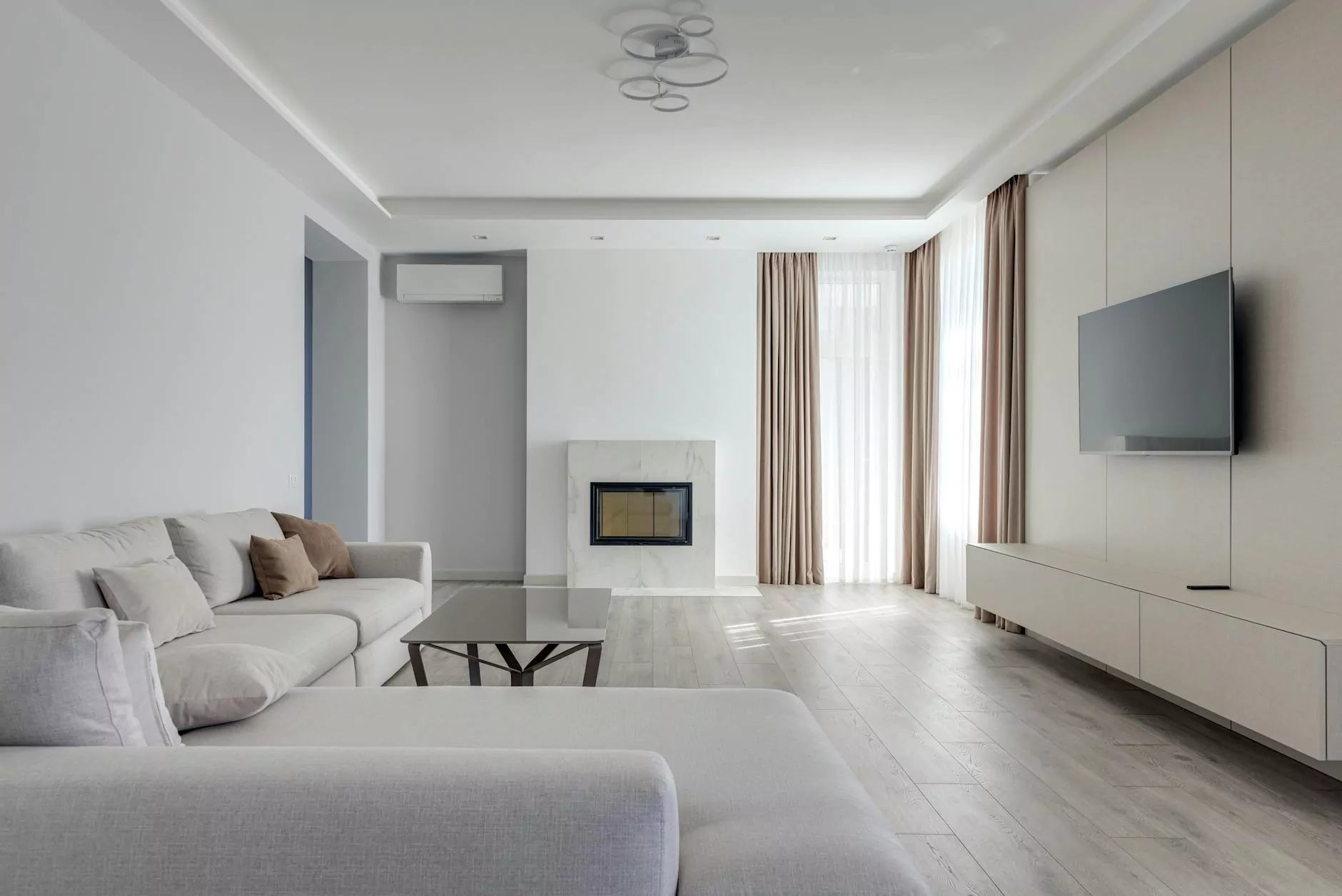 Introduction
Welcome to Weymouth I+D, your premier destination for exceptional interior design services in the Home and Garden category. We understand that the selections you make for your home can have a significant impact on its overall aesthetic and functionality. In this comprehensive guide, we will explore the choices you can make that people often notice subconsciously, allowing you to transform your space into a true masterpiece.
The Power of Color
When it comes to interior design, color plays a crucial role in setting the mood of a room. With our expertise, we can help you select the perfect color scheme that will create harmony and evoke the desired emotions. From vibrant accents to calming pastels, we will guide you through the process of choosing colors that resonate with your personal style and enhance the overall ambiance of your home.
Optimal Lighting
Lighting is another selection that often goes unnoticed but has a significant impact on how a space is perceived. Our team at Weymouth I+D understands the art and science of lighting design. We will help you find the perfect balance between natural and artificial lighting sources, ensuring that every room in your home is well-lit and inviting. Whether you prefer warm and cozy or bright and energizing, our expert recommendations will elevate your space to the next level.
Flooring Choices
The type of flooring you choose for your home affects the overall look and feel of each room. Whether you opt for timeless hardwood, elegant stone, or luxurious carpeting, our extensive knowledge of flooring materials and trends allows us to help you select the best option to match your unique preferences and lifestyle. We will ensure that your flooring choice not only complements the aesthetic of your home but also caters to practical considerations such as durability and maintenance.
Artful Accents
Accessorizing your space with carefully chosen pieces adds personality and visual interest to any interior. At Weymouth I+D, we appreciate the importance of artful accents and will assist you in finding stunning decorative elements that complement your overall design scheme. From statement artwork and sculptures to curated collections, we will help you create a captivating and cohesive space that leaves a lasting impression on every visitor.
Window Treatments
Window treatments are often overlooked but can drastically transform the look of a room. Our team specializes in selecting the perfect curtains, blinds, or shades that not only enhance the aesthetic appeal of your windows but also offer privacy, light control, and insulation. With our guidance, you can elevate your windows into stunning focal points that effortlessly tie together the overall design of your home.
Hardware and Fixtures
When it comes to interior design, even the smallest details matter. Selecting the right hardware and fixtures, such as door knobs, faucets, and cabinet pulls, can make a considerable difference in the overall aesthetic of your home. Our expertise allows us to recommend high-quality choices that harmonize with your design vision, giving your home an elevated and cohesive look.
Functional Furniture
Furniture selection is essential not only for its visual appeal but also for its functionality. Our team at Weymouth I+D understands the importance of finding the perfect balance between style, comfort, and practicality. We will guide you through the vast array of options, helping you select furniture pieces that not only reflect your personal taste but also suit your lifestyle and space requirements. Whether you prefer sleek and modern or cozy and traditional, we have the expertise to curate the ideal furniture ensemble for your home.
Kitchen and Bathroom Design
The kitchen and bathroom are two areas in your home that require careful attention to detail. Our interior design solutions aim to optimize the functionality and beauty of these essential spaces. We will collaborate with you to select the perfect cabinetry, countertops, fixtures, and appliances that align with your design goals, ensuring that your kitchen and bathroom become stunning showcases that seamlessly integrate with the rest of your home.
Storage Solutions
Creating sufficient storage solutions is crucial to maintaining an organized and clutter-free home. Our team excels at maximizing space utilization while integrating stylish storage solutions throughout your home. From innovative built-in shelving to hidden storage compartments, we will help you optimize every square inch, ensuring that your home remains aesthetically pleasing and highly functional.
Conclusion
At Weymouth I+D, we are committed to helping you make the selections in your home that people notice, even without consciously realizing it. Our expert interior design solutions, curated with meticulous attention to detail, will transform your space into a haven that reflects your unique style and exceeds your expectations. Contact us today to discover how we can elevate your home to new heights.