Bathroom Before/After: Exquisite Tile and Luxury Shower Details
Dec 6, 2017
Home Design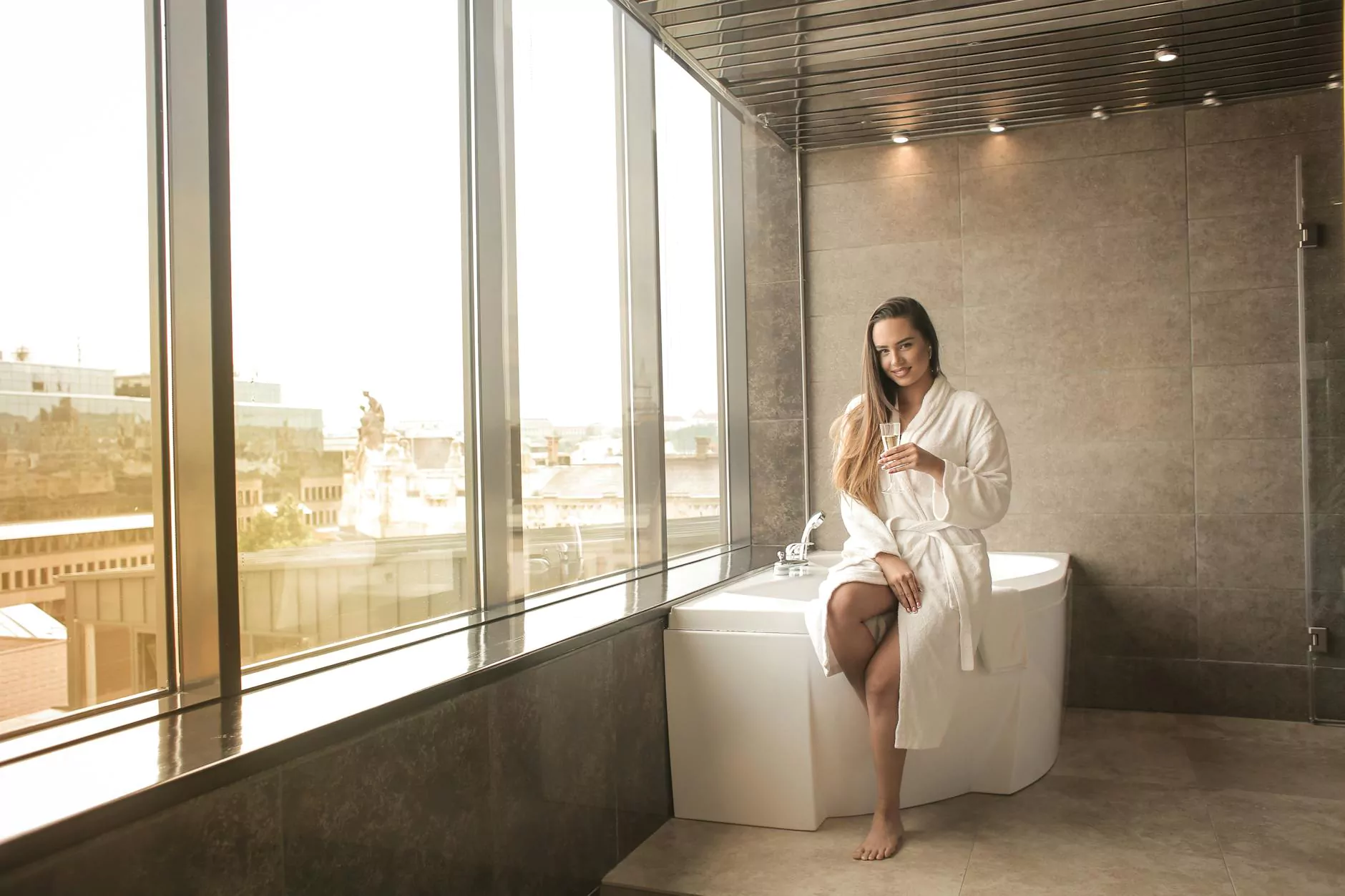 Introduction
Welcome to Weymouth I+D's Bathroom Before/After page, where we showcase the transformative power of exquisite tile and luxury shower details. Our experienced team of interior design experts specializes in creating stunning bathroom spaces that elevate both functionality and aesthetics. From complete makeovers to partial renovations, we provide comprehensive solutions tailored to your unique preferences. Join us on a journey through the artistry and craftsmanship that can turn your bathroom into a true sanctuary.
The Importance of Bathroom Design
When it comes to home design, the bathroom is often an overlooked space. However, it's essential to recognize the impact a well-designed bathroom can have on your overall well-being. A thoughtfully designed bathroom provides a haven for relaxation, rejuvenation, and self-care. With Weymouth I+D, you can transform this utilitarian space into a luxurious retreat that reflects your personal style.
Exquisite Tile Selection
One of the key elements in bathroom design is the selection of exquisite tiles. At Weymouth I+D, we offer a vast range of tile options, including porcelain, ceramic, marble, and glass. Our team will guide you through the selection process, taking into consideration factors such as color, texture, and durability. Whether you prefer sleek modern designs or classic elegance, we have the perfect tiles to bring your vision to life.
Luxury Shower Details
When it comes to showers, it's all about the details. Our team at Weymouth I+D specializes in creating luxurious shower experiences that make your daily routines a delight. From rain showerheads to multi-functional jets, we offer an array of options to enhance your shower's functionality and aesthetics. Imagine indulging in a spa-like atmosphere right in the comfort of your own home. With our expertise, we can turn this dream into a reality.
Before/After Transformations
Let's dive into some breathtaking before and after transformations. Get inspired by the incredible changes our team has brought to various bathroom spaces. Witness the way exquisite tiles and luxury shower details can completely revamp the look and feel of a room.
Bathroom Makeover 1: Modern Elegance
In this transformation, we took a dated bathroom and turned it into a modern oasis. We chose large-format porcelain tiles to create a clean and seamless look. The shower area features a stunning glass enclosure and a rain showerhead that adds a touch of luxury. The choice of neutral colors and minimalistic fixtures gives the bathroom an airy and open feel.
Bathroom Makeover 2: Classic Charm
For those who appreciate timeless beauty, this makeover showcases a classic bathroom design. We opted for marble tiles with intricate patterns to exude elegance and sophistication. The shower boasts floor-to-ceiling subway tiles and a vintage-inspired clawfoot bathtub. The combination of rich materials and vintage accents creates a truly charming space.
Bathroom Makeover 3: Contemporary Zen
If you seek a tranquil environment, this makeover will inspire you. We played with shades of blues and earthy tones to create a calming atmosphere. The shower features mosaic tiles with a pebble floor, reminiscent of a peaceful beach retreat. Additional touches like recessed lighting and a built-in bench enhance the luxurious feel of this contemporary bathroom.
Why Choose Weymouth I+D
When entrusting your bathroom transformation to Weymouth I+D, you can expect unmatched quality and professionalism. Here's why we stand out:
1. Expertise and Experience
With years of experience in home and garden interior design, our team has honed their skills to deliver exceptional results. We stay ahead of the latest trends and techniques to ensure your bathroom reflects the epitome of style.
2. Tailored Solutions
We believe that each client has a unique vision for their dream bathroom. Our designers work closely with you to understand your preferences and transform them into reality. We take pride in offering customized solutions that surpass your expectations.
3. Attention to Detail
At Weymouth I+D, we understand the importance of meticulous attention to detail. From tile placement to shower fixture installation, every aspect is carefully planned and executed to perfection.
4. Quality Craftsmanship
We collaborate with skilled craftsmen who share our passion for excellence. Our dedication to using high-quality materials and impeccable workmanship ensures the longevity and durability of your bathroom design.
5. Customer Satisfaction
We prioritize customer satisfaction above all else. Our aim is to exceed your expectations at every step of the process, from the initial consultation to the final walkthrough. Your dream bathroom is our ultimate goal.
Contact Us
If you're ready to embark on your bathroom transformation journey, contact our friendly team at Weymouth I+D. We'd love to discuss your ideas, answer any questions, and help you bring your dream bathroom to life. Elevate your home's interior design with our exquisite tile and luxury shower details today!