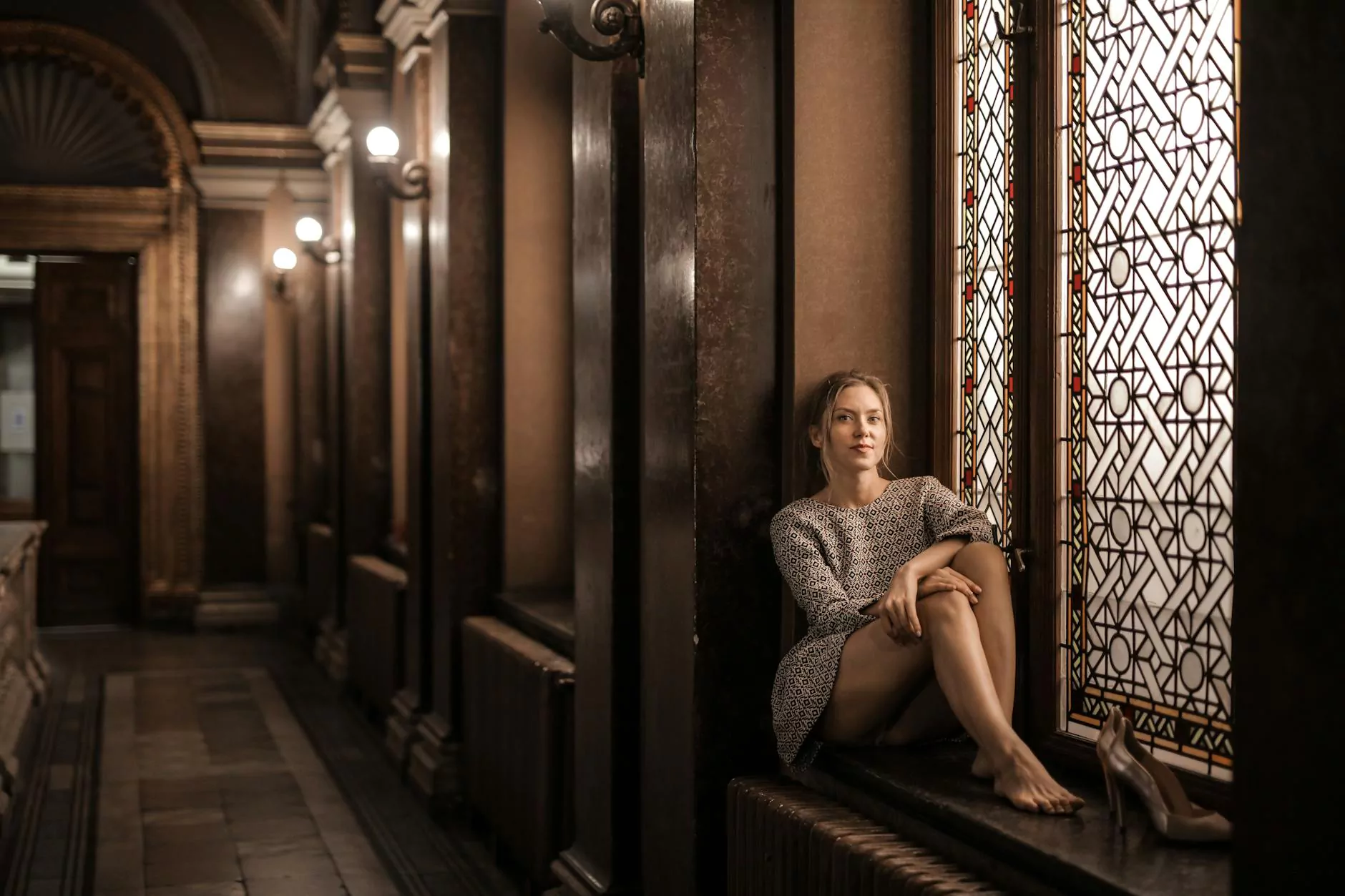 Welcome to Weymouth I+D, your trusted source for all things home and garden. In this article, we will explore 12 different ways to dress windows and transform your space into a stylish and functional haven. From curtains to blinds, we've got you covered!
1. Elegant Curtains
Drapes and curtains are a classic choice for window dressings. Not only do they add a touch of elegance, but they also provide privacy and control over natural light. Choose rich fabrics like silk or velvet for a luxurious feel, or opt for sheer curtains for a light and airy look.
2. Roman Shades
For a clean and sophisticated look, consider Roman shades. These window coverings are made of fabric and fold neatly when raised, creating soft horizontal pleats. Roman shades come in various styles and colors, allowing you to find the perfect match for your home's décor.
3. Wooden Blinds
Add a touch of warmth and natural beauty to your windows with wooden blinds. These timeless window treatments are versatile and can complement any interior style, from traditional to contemporary. Choose from different wood finishes to achieve the desired look.
4. Roller Shades
If you prefer a sleek and minimalistic design, roller shades are an excellent choice. They are made of a single piece of fabric that rolls up and down, providing unobstructed views when fully raised. Roller shades come in various opacities, allowing you to control privacy and light levels.
5. Sheer Panels
For those who value natural light and a soft, romantic feel, sheer panels are the way to go. These lightweight curtains allow sunlight to filter through while providing a sense of privacy. Sheer panels come in various colors and patterns, adding a touch of charm to any room.
6. Cellular Shades
Cellular shades, also known as honeycomb shades, are energy-efficient window treatments that provide insulation and enhance privacy. Their unique structure traps air within the cells, acting as a barrier against heat loss or gain. Choose from a wide range of colors and opacities.
7. Panel Track Blinds
Panel track blinds are a contemporary solution for large windows and sliding glass doors. They consist of wide fabric panels that slide smoothly along a track. Panel track blinds are available in different materials and can be customized to fit your specific needs.
8. Shutters
Add a touch of timeless elegance to your windows with shutters. Whether you prefer plantation, café, or solid panel styles, shutters offer both privacy and light control. They are available in various materials, including wood, vinyl, and composite, allowing you to choose the perfect option for your home.
9. Valances
Valances are decorative window toppers that add a finishing touch to your curtains or blinds. They come in different styles, such as scalloped, pleated, or straight, and can be customized with trims or tassels. Valances are a simple way to enhance your window treatments and tie the room together.
10. Layered Look
Create depth and visual interest by layering different window treatments. For example, combine curtains with blinds or shades to achieve a sophisticated look that offers both style and functionality. Experiment with textures, patterns, and colors to create a unique and personalized space.
11. Monochromatic Theme
For a cohesive and harmonious look, consider a monochromatic theme. Choose window treatments in shades of the same color to create a seamless and elegant appearance. This approach works particularly well in contemporary or minimalist interiors, where simplicity is key.
12. Custom Designs
If you want window treatments that are truly unique and tailored to your taste, opt for custom designs. Work with an interior designer or window treatment specialist to create one-of-a-kind curtains, blinds, or shades that perfectly complement your home's style and enhance its overall aesthetic.
At Weymouth I+D, we believe that window dressings are essential for creating a beautiful and functional living space. With our 12 ways to dress windows, you now have a variety of options to choose from. Whether you prefer curtains, blinds, shades, or a combination of different styles, make sure to select window treatments that reflect your personal style and enhance the ambiance of your home.
By investing in high-quality materials and expert craftsmanship, you can elevate your windows from simple openings to stunning focal points. Remember, the right window dressings not only provide privacy and light control but also add a layer of sophistication and elegance to any room.
Explore the world of window dressings and transform your home with Signature Home Services. Contact us today for professional advice and assistance in selecting the perfect window treatments for your unique space.