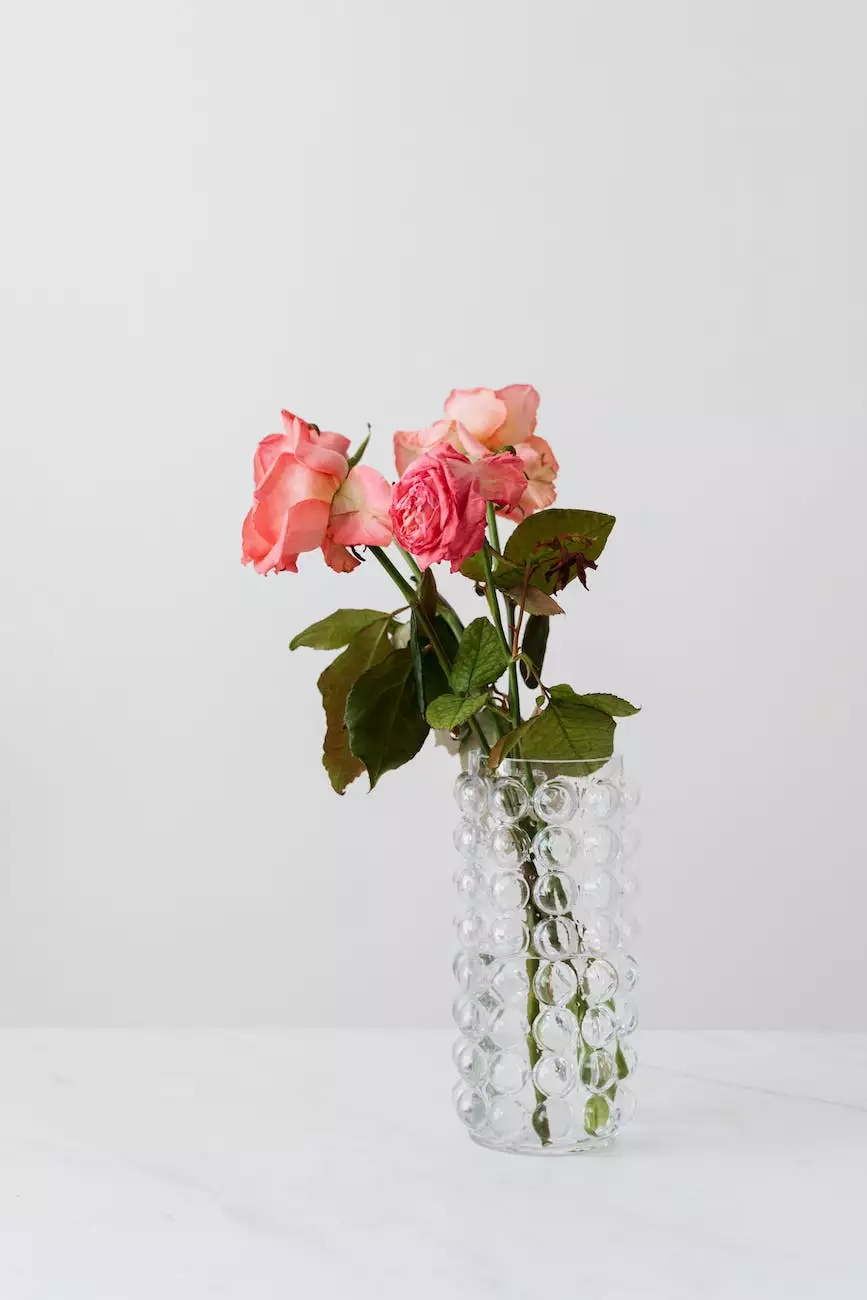 Introduction
Welcome to Weymouth I+D, your premier destination for exquisite home interior solutions. In the realm of interior design, even the smallest details can make a significant impact. Our Bubbled Glass Vase - Large combines impeccable craftsmanship with undeniable elegance, adding a touch of sophistication to any living space.
Unveiling the Beauty
Indulge in the allure of our Bubbled Glass Vase - Large, meticulously handcrafted to perfection. This stunning vase presents a unique design that effortlessly captures the beauty of bubbling water. The translucent glass material emphasizes the ethereal quality of the bubbles, creating a mesmerizing visual display.
Elevate Your Interiors
Enhance your home's aesthetic appeal with our Bubbled Glass Vase - Large. Whether showcased alone or filled with fresh flowers or decorative elements, this vase instantly becomes a focal point, radiating a sense of refined elegance. Its larger size allows for greater versatility in styling, making it suitable for both contemporary and traditional decor styles.
Unmatched Quality
At Weymouth I+D, we prioritize quality above all else. Our Bubbled Glass Vase - Large is expertly crafted using premium materials, ensuring durability and long-lasting beauty. Each vase undergoes a meticulous manufacturing process, guaranteeing exquisite detail and precision.
Endless Possibilities
With our Bubbled Glass Vase - Large, your creativity knows no bounds. Let your imagination run wild as you explore various ways to incorporate this extraordinary piece into your home interior. Whether displayed on a mantel, dining table, or sideboard, it effortlessly transforms any space into a work of art.
The Perfect Gift
Looking for the perfect gift for a loved one or a special occasion? Look no further. Our Bubbled Glass Vase - Large exudes elegance and sophistication, making it an ideal present for housewarmings, weddings, anniversaries, or birthdays. It's a timeless keepsake that will be cherished for years to come.
Unparalleled Customer Service
At Weymouth I+D, we are committed to delivering a seamless and exceptional customer experience. Our knowledgeable team is always ready to assist you in finding the perfect interior design products to suit your unique style and preferences. Your satisfaction is our top priority.
Conclusion
Discover the extraordinary charm of our Bubbled Glass Vase - Large, a symbol of elegance and refined taste. Let Weymouth I+D be your partner in creating a home that embodies your individuality and showcases impeccable design. Explore our wide range of quality interior design products in the Home and Garden - Interior Design category today, and elevate your living spaces to new heights of sophistication.