Butterflies For Brains Sculpture
Aug 9, 2021
Home Design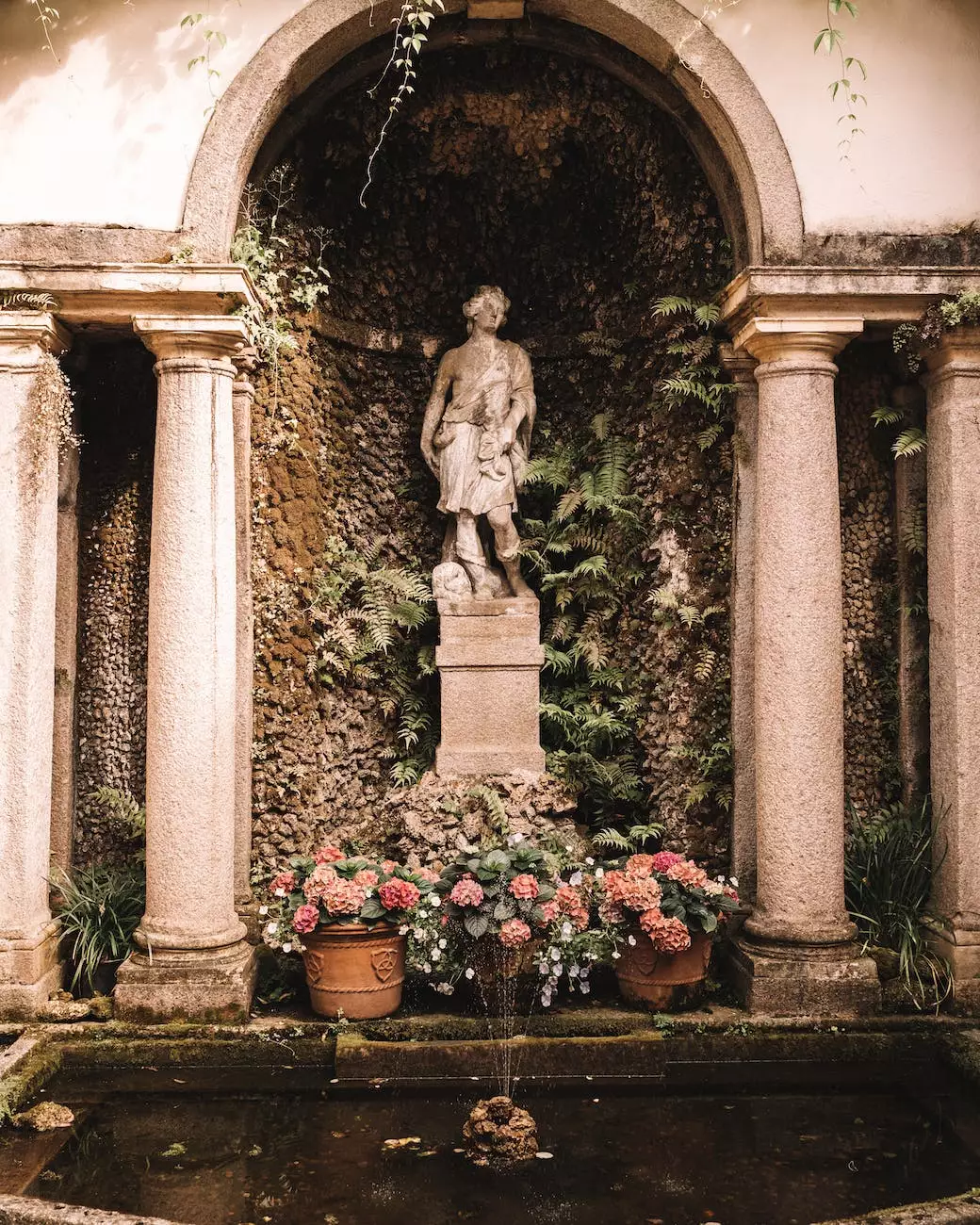 Unleash Your Imagination with Weymouth I+D
Welcome to Weymouth I+D, where creativity and innovation meet to transform your living space. Our Butterflies For Brains Sculpture is a stunning piece of art specially designed for home and garden enthusiasts in search of unique interior design elements. Let your imagination take flight with this captivating masterpiece that seamlessly blends nature and imagination.
Bringing Nature's Beauty Indoors
The Butterflies For Brains Sculpture is meticulously crafted to capture the essence of nature's beauty. Handcrafted by skilled artisans, each sculpture is a testament to our dedication to quality and craftsmanship. This sculpture features delicate butterfly wings, radiating intricate patterns and vibrant colors, evoking a sense of tranquility and wonder.
Transform Your Living Space
Add a touch of elegance and sophistication to your home or garden with the Butterflies For Brains Sculpture. Whether you choose to display it as a focal point in your living room, a conversation starter in your study, or as an accent piece amidst your garden's greenery, this sculpture will undoubtedly elevate the aesthetic appeal of any space.
Enhance Your Interior Design
The Butterflies For Brains Sculpture is not just a stunning piece of art but also a versatile interior design element. Its timeless appeal allows it to seamlessly blend with various design styles, ranging from contemporary to classic. The sculpture's intricate details and vibrant colors create a visually captivating effect that complements any surrounding décor.
Quality and Durability
At Weymouth I+D, we prioritize quality and durability. The Butterflies For Brains Sculpture is meticulously crafted using high-quality materials that ensure its longevity. Each piece undergoes a rigorous quality control process to guarantee that it meets our exacting standards. Rest assured that this sculpture is not only visually stunning but also built to withstand the test of time.
Unleash Your Creativity
Imagination knows no bounds, and with the Butterflies For Brains Sculpture, you have the freedom to let your creativity soar. Experiment with different placement options, such as on a shelf, mounted on a wall, or showcased as a centerpiece on your dining table, to create a personalized and captivating display. The possibilities are endless!
Make a Statement
Showcase your impeccable style and make a statement with the Butterflies For Brains Sculpture. Its bold yet elegant design is sure to catch the eye of your guests and spark conversations. Impress visitors with your attention to detail and flair for interior design by adding this extraordinary sculpture to your collection.
Order Your Butterflies For Brains Sculpture Today
Ready to elevate your interior design game? Order your Butterflies For Brains Sculpture today and experience the perfect harmony of nature, artistry, and innovation. Contact Weymouth I+D's friendly team for more information or browse our website for other exquisite art pieces and interior design inspirations.
Choose Weymouth I+D
Weymouth I+D is the ultimate destination for individuals with a passion for intricate and captivating interior design. Our commitment to excellence, combined with our extensive collection of unique art pieces, sets us apart as industry leaders. Discover the magic of the Butterflies For Brains Sculpture and let your imagination run wild.