Pamper The Pooches In Your Life With A Wellborn Cabinet Dog Spa in the Laundry Room
Apr 23, 2022
Home Design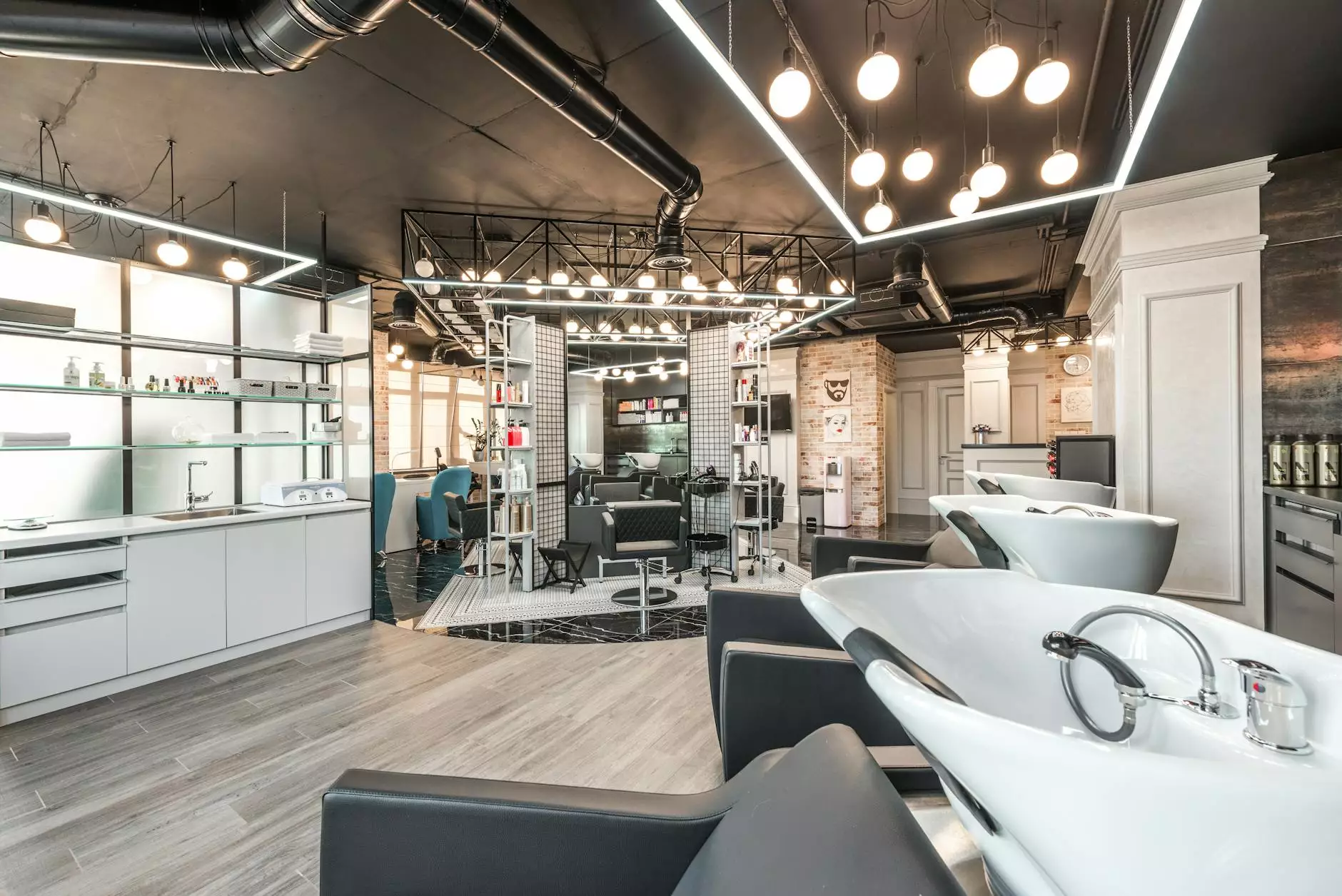 Transform Your Laundry Room with Wellborn Cabinet's Innovative Design
As pet lovers, we know that our furry friends hold a special place in our hearts. When it comes to designing our homes, we seek ways to integrate their needs seamlessly while maintaining a stylish and functional space. Look no further than Weymouth I+D and Wellborn Cabinet to create a dog spa oasis in your laundry room.
Elevate Your Laundry Room to Luxury
Gone are the days when a laundry room was simply a utilitarian space. With Wellborn Cabinet's innovative designs, you can transform your laundry room into a luxurious dog spa. Imagine a dedicated area where you can pamper your pooches with ease and elegance.
Wellborn Cabinet's Dog-Friendly Solutions
Wellborn Cabinet offers a range of dog-friendly solutions that cater to both your pet's needs and your design preferences. Their high-quality cabinets and accessories are designed to provide convenience and functionality, ensuring that your laundry room doubles as a dog spa sanctuary.
1. Dog Washing Station
A Wellborn Cabinet dog spa wouldn't be complete without a stylish and functional dog washing station. Say goodbye to lifting heavy dogs into bathtubs or struggling with makeshift setups. With their thoughtfully designed dog washing station, bath time becomes a breeze. Designed with your furry friend in mind, the station includes features such as non-slip surfaces, easy reach faucets, and adjustable water temperature controls.
2. Customized Cabinetry
Wellborn Cabinet's customizable cabinetry options allow you to create a dog spa that perfectly suits your space and preferences. Choose from a variety of finishes, hardware, and storage solutions to create a cohesive and organized environment. With designated areas for your dog's essentials, such as leashes, brushes, and grooming supplies, everything will be within easy reach.
3. Integrated Pet Beds
Wellborn Cabinet understands that your furry friend deserves a comfortable spot in the laundry room. Their integrated pet beds provide the perfect resting place for your dog while you go about your laundry tasks. With options for different sizes and styles, you can select a bed that matches your decor while ensuring your pooch is comfortable and relaxed.
4. Easy-to-Clean Surfaces
We all know that dog grooming can sometimes be messy. Wellborn Cabinet's dog spa solutions feature easy-to-clean surfaces that are resistant to scratches, stains, and water damage. You can say goodbye to constant maintenance and hello to a pristine and hygienic space for your furry friend.
Create a Dog-Friendly Space with Weymouth I+D
At Weymouth I+D, we specialize in creating personalized interior design solutions for the modern pet owner. Our team of experts will work closely with you to understand your needs and preferences, ensuring that your laundry room dog spa exceeds your expectations.
We understand that every pet owner has unique requirements. Whether you have large dogs that need ample space to roam or tiny pups that prefer cozy nooks, we will tailor the design to accommodate your furry friend's needs. We believe that a well-designed dog spa enhances the bond between owner and pet.
Discover the Benefits of a Wellborn Cabinet Dog Spa
Investing in a Wellborn Cabinet dog spa offers numerous benefits for both you and your four-legged companions. Here are just a few:
Improved Convenience
With a dedicated dog spa in your laundry room, you no longer have to travel to a pet grooming facility whenever your pooch needs some TLC. The convenience of having a fully functional dog spa at home means you can spend more time pampering your pet without the hassle of scheduling appointments or driving.
Enhanced Bonding
Grooming and pampering your dog in a relaxing environment not only promotes their well-being but also strengthens the bond between you and your pet. Regular grooming sessions in the comfort of your dog spa provide quality time for bonding, establishing trust, and showing your furry friend just how much you care.
Aesthetically Pleasing Space
Wellborn Cabinet's design solutions are not just functional but also aesthetically pleasing. You no longer have to compromise on style when creating a dog spa in your laundry room. Their cabinets and accessories are designed to seamlessly integrate into any interior design, ensuring a cohesive and beautiful space that adds value to your home.
Increase Property Value
Investing in quality and innovative design solutions, such as a Wellborn Cabinet dog spa, can significantly increase the value of your property. Potential homebuyers with pets will appreciate the thought and care put into creating a dedicated space for their furry friends, making your home stand out from the competition.
Start Creating Your Wellborn Cabinet Dog Spa Today
Don't wait any longer to pamper the pooches in your life. Contact Weymouth I+D today to explore the possibilities of transforming your laundry room into a luxurious dog spa. Our experienced team will guide you through the design process, ensuring that every detail is carefully considered to create a space that exceeds your expectations.
With our expertise and Wellborn Cabinet's exceptional dog spa solutions, you can create an elegant, practical, and dog-friendly space that both you and your pets will adore. Make your laundry room a haven for your furry friends. Start the journey to a Wellborn Cabinet dog spa today with Weymouth I+D.