5 Things You'll Only Get with Custom Cabinetry
Jan 22, 2019
Home Design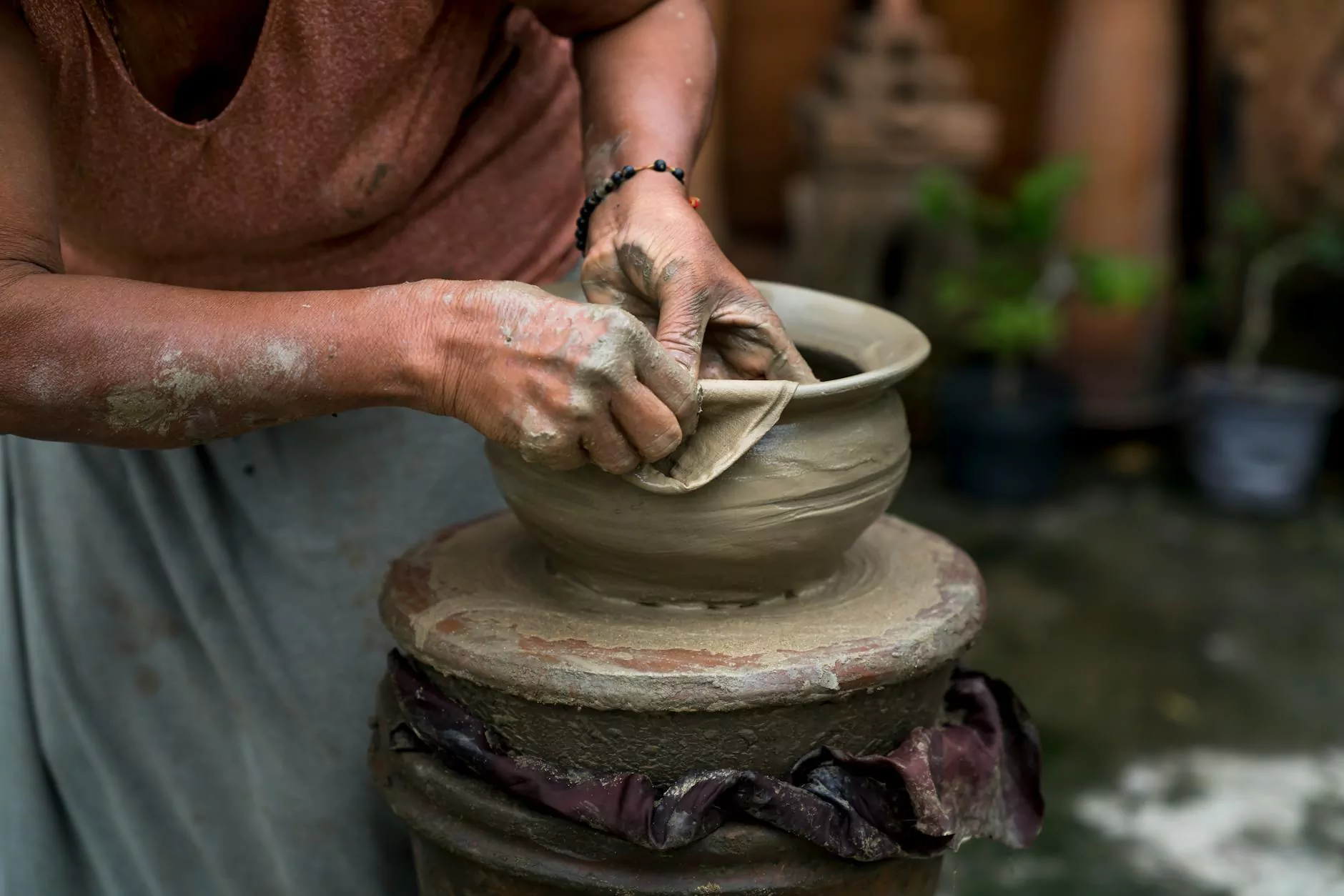 When it comes to enhancing the beauty and functionality of your home, custom cabinetry is an excellent choice. At Weymouth I+D, a leading Home and Garden - Interior Design company, we understand the importance of customized solutions that perfectly fit your unique style and needs. Let's explore the 5 key benefits you'll enjoy when opting for custom cabinetry:
1. Tailored Design and Functionality
One of the major advantages of custom cabinetry is the ability to create a design that aligns perfectly with your vision. Unlike pre-made options, custom cabinets can be tailored to fit any space, regardless of size or shape. Working closely with our skilled team of designers at Weymouth I+D, you can choose from a wide range of materials, finishes, and hardware to create a truly personalized look.
Additionally, custom cabinetry offers enhanced functionality. You can include special features such as built-in organizers, pull-out shelves, or hidden compartments that cater to your specific storage requirements. By optimizing the use of space, you'll enjoy a clutter-free and organized environment.
2. High-Quality Craftsmanship
Investing in custom cabinetry means investing in superior craftsmanship. At Weymouth I+D, we take pride in our attention to detail and commitment to delivering exceptional quality products. Our team of experienced artisans utilizes premium materials and employs precise techniques to ensure the longevity and durability of your custom cabinets.
Choosing custom cabinetry over mass-produced alternatives guarantees that your investment will withstand the test of time. Each piece is carefully crafted with precision and care, resulting in a beautiful and functional addition to your home that will last for years to come.
3. Endless Style Options
Custom cabinetry provides an extensive array of style options, allowing you to create a unique statement in your home. Whether you prefer a modern, contemporary look or a more traditional and timeless design, the possibilities are endless.
Our expert team at Weymouth I+D stays updated with the latest trends, ensuring we offer a diverse selection of finishes, stains, and hardware options to match your preferred aesthetic. We collaborate closely with you to understand your style preferences, ensuring your custom cabinets perfectly reflect your personal taste.
4. Increased Home Value
Investing in custom cabinetry not only enhances your living space but also increases the value of your home. Customized features and high-quality craftsmanship are highly valued by potential buyers, making your property stand out in the market. The unique appeal and attention to detail associated with custom cabinetry can significantly impact the perceived value of your home.
By choosing Weymouth I+D for your custom cabinetry needs, you're making a smart investment in both your immediate enjoyment and future resale value.
5. Personalized Customer Service
At Weymouth I+D, we prioritize delivering exceptional customer service throughout your custom cabinetry journey. From the initial consultation to the final installation, our dedicated team will be there to guide and support you every step of the way.
We understand that each project is unique, and we strive to exceed your expectations. Our experts will listen attentively to your requirements, provide valuable insights, and ensure that the final result matches your vision. With our personalized approach, you can trust that your experience with Weymouth I+D will be smooth, enjoyable, and rewarding.
Experience the Weymouth I+D Difference
In conclusion, custom cabinetry offers numerous advantages that generic alternatives simply cannot match. At Weymouth I+D, we are passionate about creating custom solutions that transform houses into dream homes. With our expertise in Home and Garden - Interior Design and dedication to exceptional service, we guarantee your satisfaction.
Contact us today to discuss your custom cabinetry needs and take the first step towards enhancing your space with the unparalleled beauty and functionality that only custom cabinetry can provide.