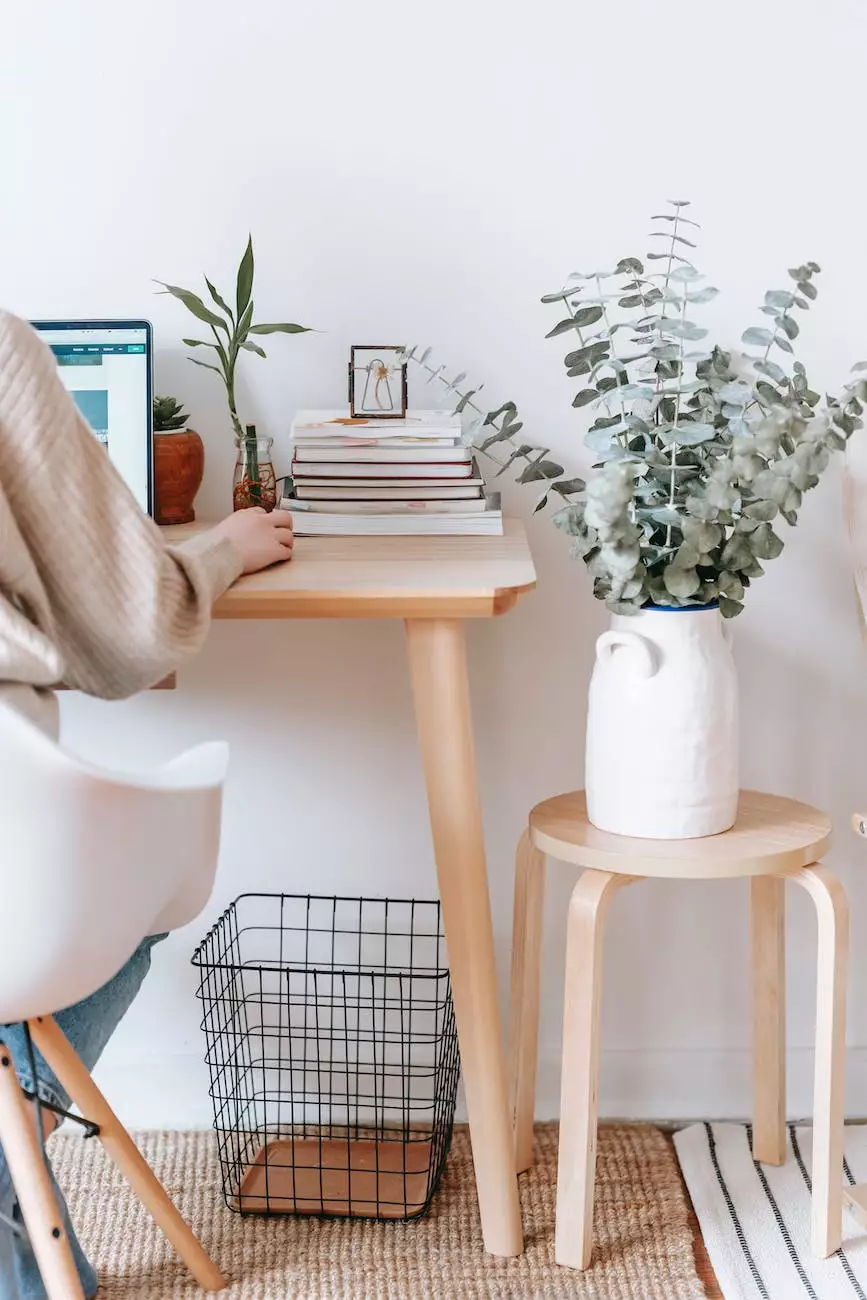 Transform Your Space with Weymouth I+D
Welcome to Weymouth I+D, your premier destination for exceptional Houston interior design services. With a focus on transforming homes and gardens, our creative team is dedicated to bringing your vision to life. Whether you're looking to redesign a single room or revamp your entire living space, our expert designers are here to provide innovative solutions and unique concepts tailored to your specific needs.
Exquisite Interior Design Solutions
At Weymouth I+D, we believe that every home should reflect the personality and style of its owner. Our skilled designers take the time to understand your preferences, needs, and budget to create a customized interior design plan that surpasses your expectations. With a keen eye for detail and a passion for creativity, our team ensures that every space we touch exudes elegance, functionality, and a sense of harmony.
Personalized Consultations
Our design process begins with a personalized consultation where we listen to your ideas, discuss your goals, and assess your space. We believe in creating an open and collaborative environment, where our clients' input is highly valued. By understanding your unique vision, we can tailor our design concepts to align perfectly with your lifestyle and aspirations.
Comprehensive Design Services
From conceptualization to final execution, Weymouth I+D handles every aspect of your interior design project. Our comprehensive range of services includes:
Space planning and layout design
Color selection and coordination
Material and finish selection
Furniture and decor sourcing
Lighting design and installation
Window treatments
Art and accessory placement
Project management
With attention to detail and a commitment to excellence, we ensure a seamless and stress-free experience from start to finish.
Your Trusted Design Partner
Weymouth I+D takes pride in being a trusted partner for homeowners in Houston and beyond. Our exceptional reputation is built on our ability to consistently deliver stunning results, exceptional craftsmanship, and outstanding customer service.
Expertise in Home and Garden Design
As specialists in both home and garden interior design, our team has the expertise to transform any space, indoors or outdoors. Whether you're looking to revitalize your living room, create a serene bedroom retreat, or design an exquisite outdoor entertainment area, we have the knowledge and creativity to make it happen.
Stay Ahead with the Latest Trends
At Weymouth I+D, we stay updated with the latest trends in interior design. Our designers have a keen eye for incorporating modern elements while maintaining timeless appeal. By blending contemporary styles with classic design principles, we create spaces that are both stylish and enduring.
Book Your Consultation Today
Ready to transform your space? Book online today and experience the exceptional interior design services offered by Weymouth I+D. Our team of talented designers is excited to embark on this creative journey with you. Let us help you create the home or garden of your dreams, where unique visions come to life in exquisite detail.
Don't wait any longer – schedule your consultation now and take the first step towards a stunning interior transformation. Your dream space awaits!