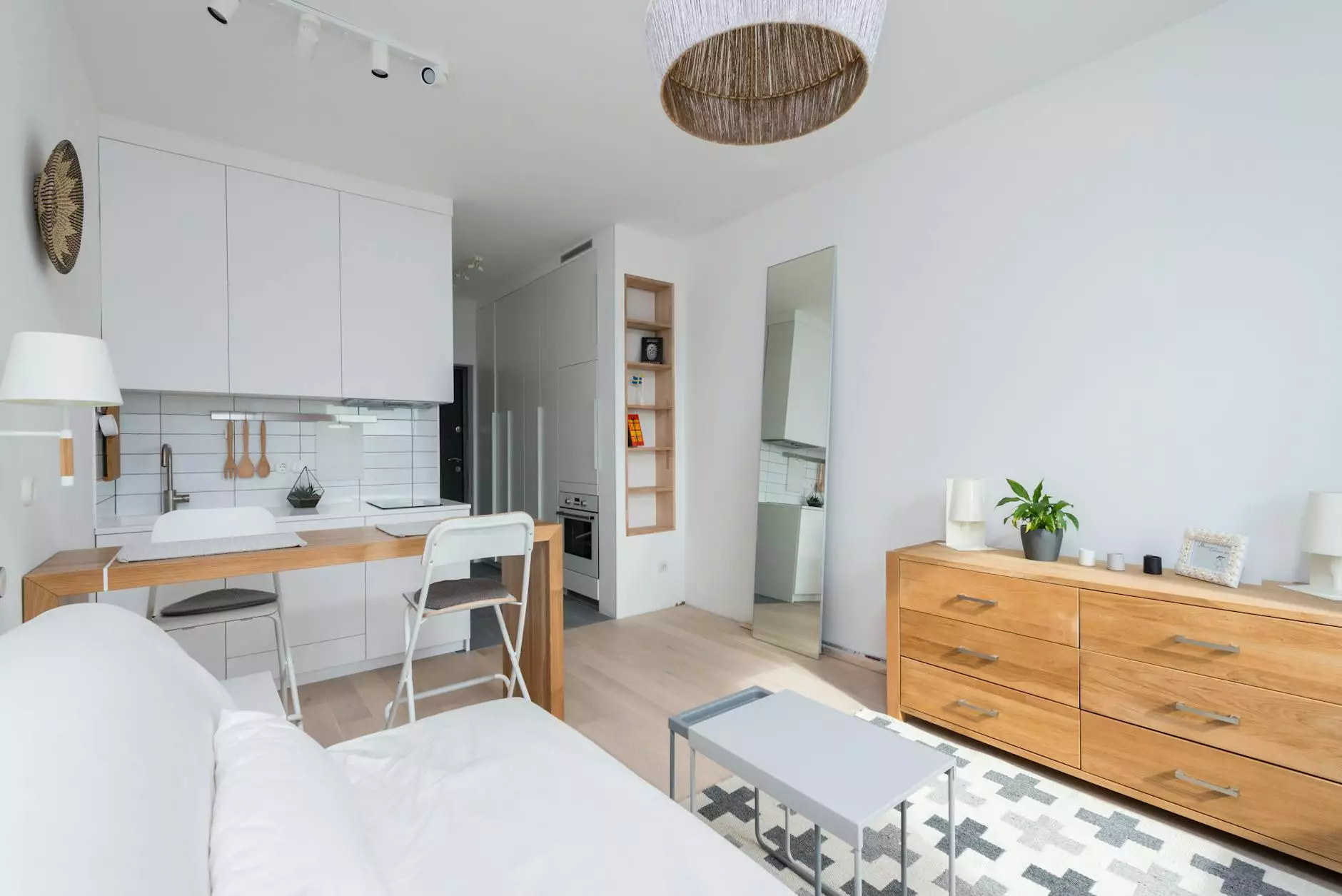 Transform Your Kitchen with Weymouth I+D
Welcome to Weymouth I+D, your premier destination for stunning kitchen renovations. With our expertise in high-end interior design, we are dedicated to helping you create a kitchen that truly reflects your unique style and surpasses your expectations. Our team of skilled professionals will guide you through every step of the process, from concept to completion, ensuring a seamless and stress-free experience.
Experience Luxury and Functionality
At Weymouth I+D, we understand that the kitchen is the heart of any home. It is a place where memories are made, meals are shared, and dreams are nurtured. That is why we strive to create spaces that not only exude luxury but also enhance functionality. With our attention to detail and meticulous craftsmanship, we can transform your kitchen into a space that seamlessly merges style and practicality.
Unleash Your Imagination
Your kitchen should be a reflection of your unique personality and taste. With Weymouth I+D, the possibilities are endless. Our talented designers will collaborate with you to understand your vision, providing expert guidance and creative solutions to bring it to life. Whether you prefer a contemporary, traditional, or transitional design, we have the skills and resources to turn your dreams into reality.
Uncompromising Quality and Craftsmanship
At Weymouth I+D, we believe in delivering only the highest quality craftsmanship. From selecting the finest materials to employing skilled artisans, our attention to detail sets us apart. We work with trusted suppliers and partners to source top-of-the-line products that will stand the test of time. With our dedication to excellence, you can trust us to create a kitchen that not only looks stunning but also functions flawlessly.
Our Comprehensive Kitchen Renovation Services
We offer a comprehensive range of services to cater to all your kitchen renovation needs:
1. Consultation and Design
Our team of experienced designers will work closely with you to understand your requirements, preferences, and budget. We will create a customized design plan tailored to your unique needs, ensuring that every aspect of your kitchen renovation is handled with care and precision.
2. Material Selection
Choosing the right materials is crucial to the success of your kitchen renovation. With our vast network of suppliers, we can help you select the perfect countertops, cabinets, flooring, and appliances that match your style and budget. We only work with trusted brands known for their durability and quality.
3. Construction and Installation
Our team of skilled craftsmen will bring your design to life with precision and expertise. From demolition to installation, we will handle every aspect of the construction process, ensuring that the end result exceeds your expectations. Our professionals are committed to delivering exceptional workmanship and paying attention to even the smallest details.
4. Finishing Touches
No kitchen renovation is complete without the perfect finishing touches. We will help you choose the ideal fixtures, lighting, and accessories that add the final touch of elegance to your newly transformed kitchen.
Contact Weymouth I+D Today
If you are ready to embark on a kitchen renovation journey that promises luxury, functionality, and unparalleled craftsmanship, contact Weymouth I+D today. Our knowledgeable team is here to answer any questions you may have and guide you through the process. Let us transform your kitchen into a space that you will love for years to come.