What Is An Oven Hood…And Why Do You Need One?
Jul 26, 2020
Kitchen Trends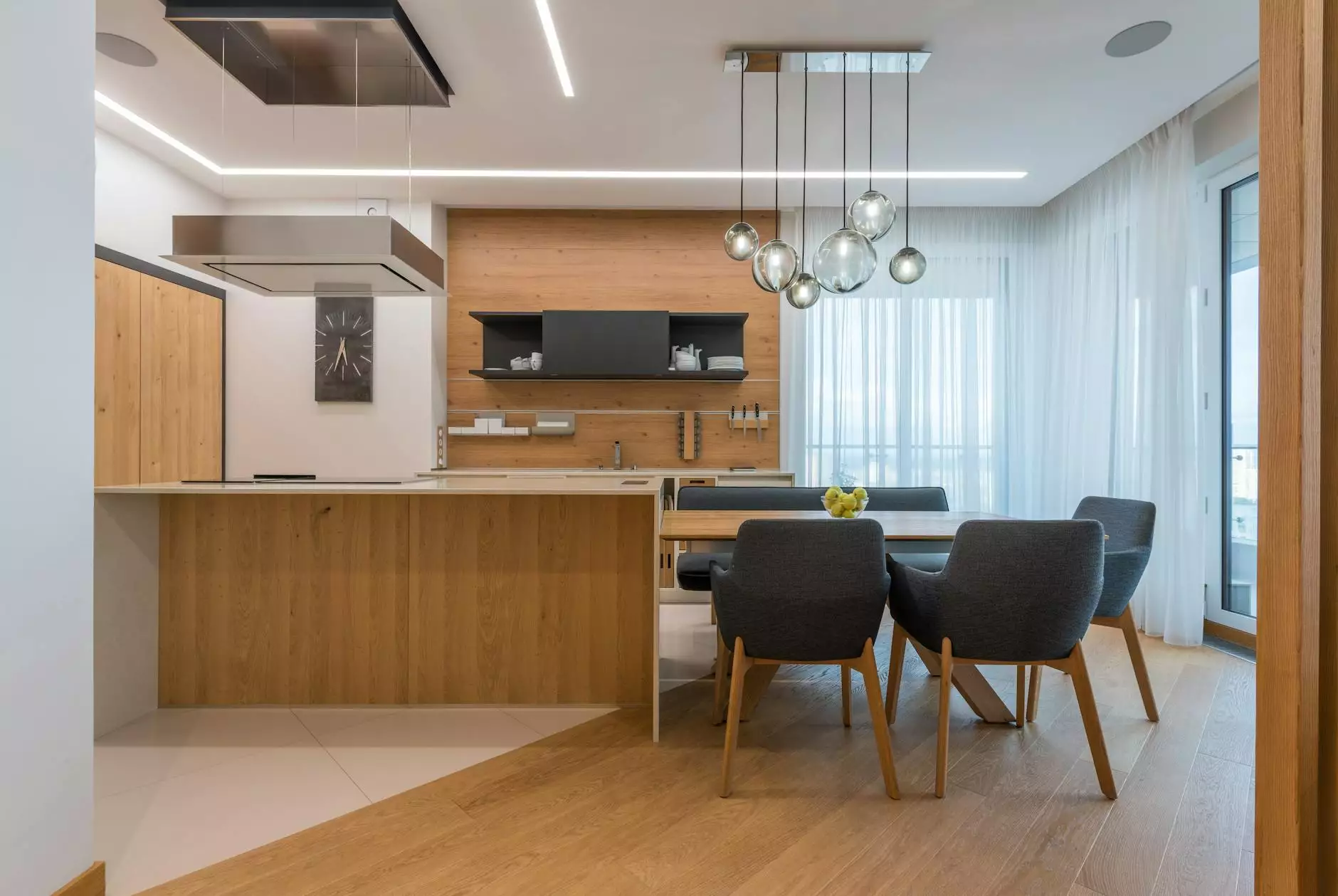 When it comes to maintaining a clean and odor-free kitchen, a crucial element that often goes unnoticed is an oven hood. An oven hood is an essential appliance that plays a significant role in ensuring a pleasant cooking experience while keeping your kitchen free from smoke, odors, and grease. In this comprehensive guide, we will dive into the world of oven hoods, exploring their benefits, functionality, and why you need one in your kitchen.
The Importance of an Oven Hood
The main purpose of an oven hood is to ventilate your kitchen by capturing and filtering airborne pollutants such as smoke, steam, odors, and grease that are generated during cooking. Without proper ventilation, these particles can linger in the air and settle on surfaces, causing unpleasant smells and potentially harmful health effects.
By installing an oven hood, you can effectively remove these pollutants, improving indoor air quality and creating a healthier environment in your kitchen. Additionally, an oven hood helps to prevent the buildup of excess humidity, which can lead to condensation and promote the growth of mold and mildew.
Functionality and Features
Oven hoods come in various types and designs, each offering unique features to suit different kitchen layouts and cooking preferences. The most common types of oven hoods include:
Under Cabinet Hoods: These hoods are installed underneath a cabinet or against a wall, directly above the cooking range or stove. They are compact and ideal for kitchens with limited space.
Wall-Mounted Hoods: As the name suggests, these hoods are mounted on the wall and extend to cover the cooking area. They provide excellent ventilation and make a statement as a focal point in the kitchen.
Island Hoods: Designed for kitchens with a cooktop located on a kitchen island, island hoods are suspended from the ceiling and are equipped with powerful ventilation to efficiently capture cooking fumes.
Downdraft Hoods: With a unique retractable design, downdraft hoods are installed directly behind the cooktop and rise when in use, creating a streamlined look when not in operation.
Modern oven hoods come with a range of features designed to enhance their functionality. These may include:
Variable Fan Speeds: Allows you to adjust the speed at which the hood captures cooking fumes, catering to different cooking styles and intensities.
Noise Reduction Technology: Minimizes noise levels generated by the fan, ensuring a quieter cooking experience.
Efficient Filtration Systems: Utilize either mesh or baffle filters to trap and remove grease, odors, and other pollutants, keeping the air clean and fresh.
LED Lighting: Provides ample lighting for your cooking surface, enhancing visibility and adding a stylish touch to your kitchen.
Why You Need an Oven Hood
1. Improved Air Quality: With an oven hood in place, you can effectively eliminate smoke, grease, and odors that can permeate your kitchen. This leads to fresher, cleaner air and a more enjoyable cooking experience.
2. Reduction in Cooking-Related Allergies: For individuals with allergies or respiratory conditions, an oven hood can be a game-changer. It captures and filters out allergens, such as cooking fumes and particles, minimizing the risk of triggering allergic reactions.
3. Protection for Your Kitchen: Cooking often involves the release of grease, which can accumulate on surfaces over time, causing damage and stains. An oven hood prevents this by efficiently trapping grease particles, keeping your kitchen surfaces cleaner and easier to maintain.
4. Enhanced Safety: An oven hood helps to minimize the risk of fire accidents by removing smoke and airborne grease particles that could potentially ignite. This is especially important when cooking with high heat or frying food, which can generate more smoke and grease.
5. Aesthetically Pleasing Design: Apart from their practical benefits, oven hoods come in various stylish designs and finishes, adding a touch of elegance and sophistication to your kitchen décor.
Choose Weymouth I+D for Your Oven Hood Needs
At Weymouth I+D, we specialize in providing top-quality oven hoods that offer optimal performance and aesthetic appeal. Our team of experts will guide you in choosing the perfect oven hood based on your specific needs and kitchen layout. With our extensive range of options, you'll find an oven hood that not only meets your functional requirements but also complements your interior design.
Don't compromise on the quality and effectiveness of your kitchen ventilation. Trust Weymouth I+D to deliver superior solutions that ensure a healthier, cleaner, and more enjoyable cooking environment. Contact us today to explore our range of oven hoods and take the first step towards transforming your kitchen.