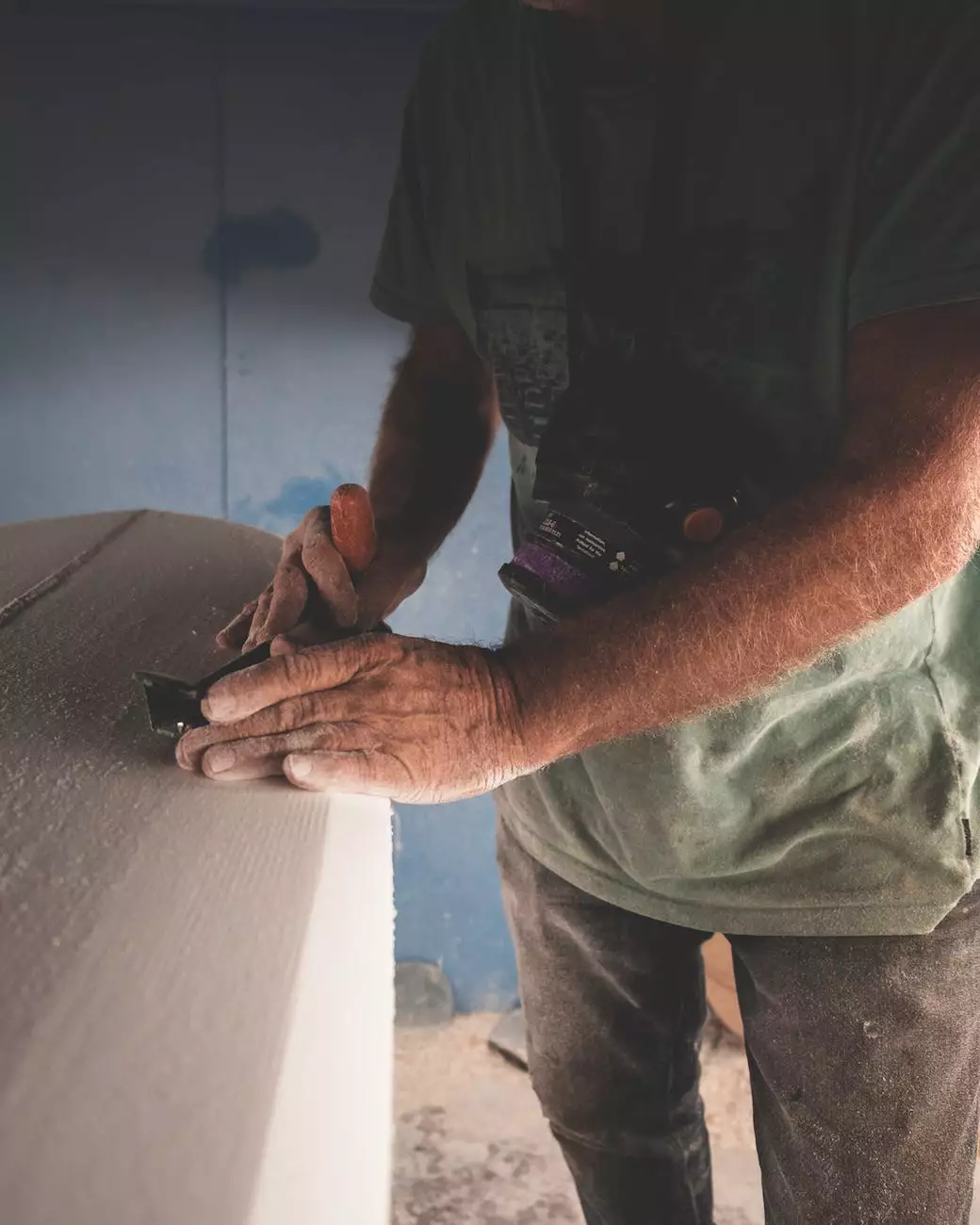 As the leading experts in home and garden interior design, Weymouth I+D is here to present you with the top 3 handyman jobs that will make your life easier. Whether you are looking to enhance the functionality, aesthetics, or organization of your living space, these jobs will greatly improve the quality of your home. Let's dive in and discover how you can transform your living space into a haven of convenience and comfort.
1. Custom Built-in Cabinetry
Custom built-in cabinetry is a game-changer in any home. Not only does it offer ample storage space, but it also enhances the overall appeal of your living area. Whether you are struggling with disorganized closets or lacking storage options in your kitchen, custom built-in cabinetry can be tailored to suit your specific needs.
Weymouth I+D specializes in designing and installing custom built-in cabinetry that seamlessly integrates with your existing interiors. From stylish display units to hidden storage solutions, our team of experts ensures that every inch of your space is utilized efficiently. Say goodbye to clutter and hello to a well-organized, functional home!
2. Bathroom Remodeling
Is your bathroom in desperate need of an upgrade? A bathroom remodeling project can greatly enhance the comfort and functionality of this essential space. Weymouth I+D brings their expertise in interior design to create luxurious, spa-like bathrooms that make your everyday routine a pleasure.
From modern fixtures and fittings to elegant tile patterns and efficient storage solutions, our team considers every aspect of your bathroom to deliver a personalized, rejuvenating experience. Transform your outdated bathroom into a sanctuary of relaxation and rejuvenation.
3. Home Office Transformation
In today's fast-paced world, having a dedicated home office is essential. Whether you work from home or simply need a space to organize your tasks, a well-designed home office can greatly improve your productivity and overall work-life balance. Weymouth I+D specializes in transforming underutilized spaces into functional home offices that inspire creativity.
Our team of experts understands the importance of ergonomic design and efficient storage solutions. From custom desks and adjustable chairs to smart storage options and creative lighting, we create a workspace that is tailored to your needs. Boost your productivity and elevate your professionalism with a personalized home office!
Conclusion
When it comes to improving your living space, the top 3 handyman jobs by Weymouth I+D are a great starting point. Custom built-in cabinetry, bathroom remodeling, and home office transformations have the power to transform your home into a haven of convenience, relaxation, and productivity. No matter the size or scope of your project, our team of experts is dedicated to delivering outstanding results that exceed your expectations.
Contact Weymouth I+D today to discuss your home improvement goals and let our expertise in home and garden interior design create the beautiful living space you've always dreamed of!