Awesome Appliances: Technology and Manufacturing
Sep 3, 2018
Kitchen Trends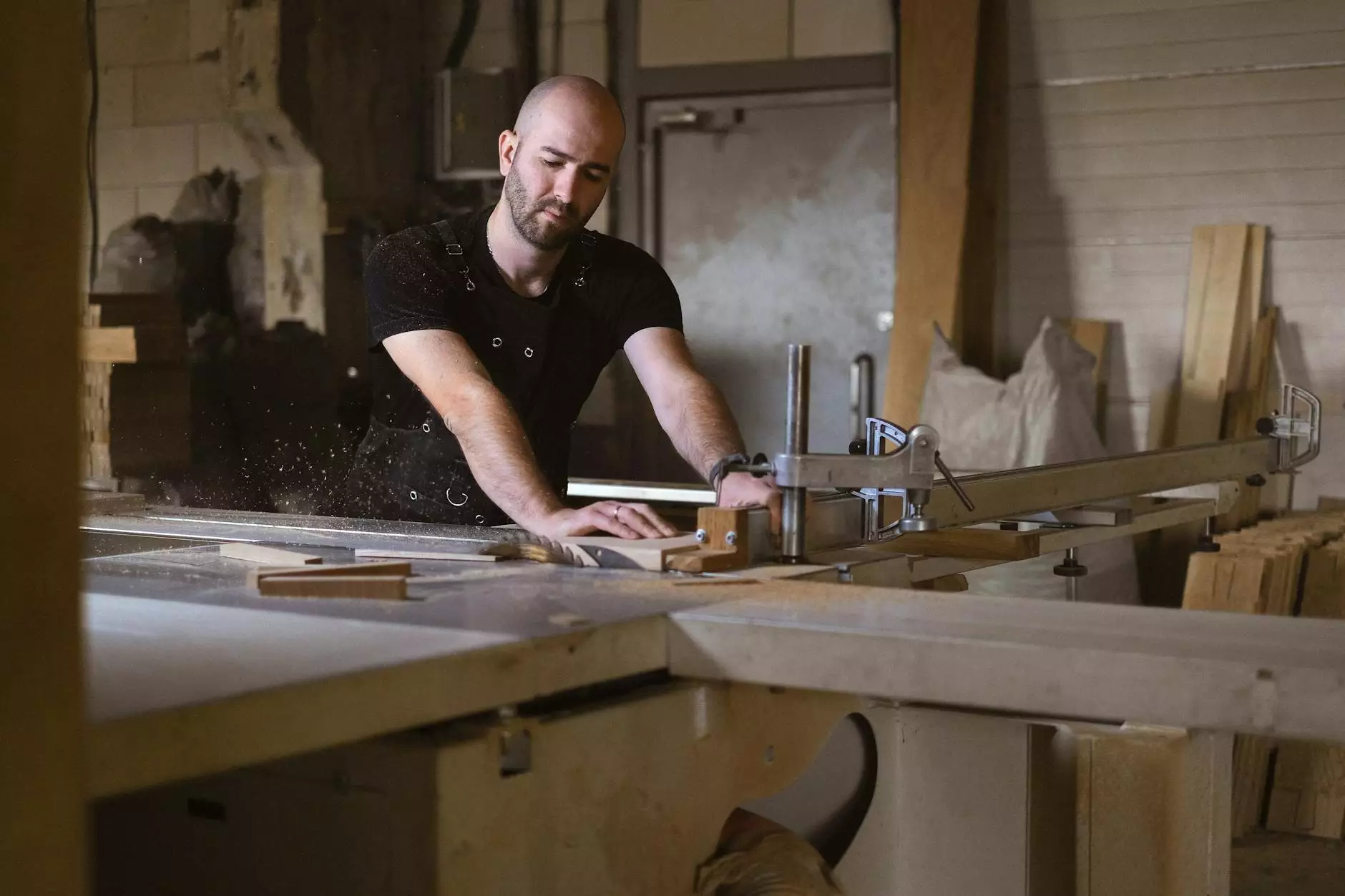 Welcome to Weymouth I+D, your go-to destination for all things home and garden when it comes to interior design. We take pride in offering a wide range of amazing appliances that not only elevate your living space but also enhance your overall lifestyle. In this article, we will explore the latest and most innovative appliances available in the market, shedding light on the advanced technology and efficient manufacturing processes behind these remarkable products.
Appliances for Every Need
At Weymouth I+D, we understand that every home is unique and has distinct needs. That's why our collection of appliances covers a vast range of categories, ensuring that you can find the perfect fit for your space. Whether you're looking for cutting-edge kitchen appliances, smart home solutions, state-of-the-art cleaning devices, or energy-efficient cooling and heating systems, we have it all.
Kitchen Appliances
Transform your kitchen into a culinary haven with our exceptional kitchen appliances. From high-performance stoves and ovens to smart refrigerators, we offer the latest in cutting-edge technology. Experience convenience and efficiency like never before with features such as smart connectivity, precise temperature control, and advanced cooking modes. Our appliances are designed to not only streamline your cooking process but also enhance the aesthetics of your kitchen.
Smart Home Solutions
Make your home smarter and more efficient with our range of smart home solutions. Control your lighting, security systems, temperature, and more, all from the convenience of your smartphone or voice command. Experience the seamless integration of technology into your daily life with our state-of-the-art appliances that bring comfort, convenience, and energy savings to your fingertips.
Cleaning Devices
Maintain a spotless home with our advanced cleaning devices. From robotic vacuum cleaners that navigate through every corner to powerful steam mops that sanitize your floors, we have the perfect cleaning solution for you. Our appliances incorporate cutting-edge technology to make your cleaning routine effortless, efficient, and enjoyable.
Cooling and Heating Systems
Ensure optimal comfort all year round with our energy-efficient cooling and heating systems. Enjoy precise temperature control, whisper-quiet operation, and eco-friendly features that help reduce your carbon footprint. Create the perfect ambiance in your home while saving on energy costs with our innovative appliances that prioritize both performance and sustainability.
The Power of Innovation and Manufacturing Excellence
At Weymouth I+D, we believe that great appliances are not just about aesthetics and functionality; they are the result of groundbreaking innovation and exceptional manufacturing processes. We partner with renowned manufacturers who are dedicated to pushing the boundaries of what is possible. Through continuous research and development, they bring you the latest technological advancements that redefine the way you interact with your appliances.
Our manufacturers employ cutting-edge manufacturing techniques to ensure that each appliance meets the highest standards of quality and durability. From precision engineering to rigorous testing, every product undergoes a meticulous production process to guarantee long-lasting performance and reliability.
Our Commitment to Your Satisfaction
At Weymouth I+D, we are committed to providing you with unparalleled service and exceptional products. Our team of knowledgeable experts is always ready to assist you in finding the perfect appliances to suit your needs and taste. We understand that choosing the right appliances is an investment, and we strive to make your experience with us an enjoyable one.
Visit our showroom or browse through our online catalog to explore our extensive selection of appliances. Discover the perfect blend of technology, design, and manufacturing excellence that sets our appliances apart from the rest. Experience the difference that Weymouth I+D brings to your home and garden.