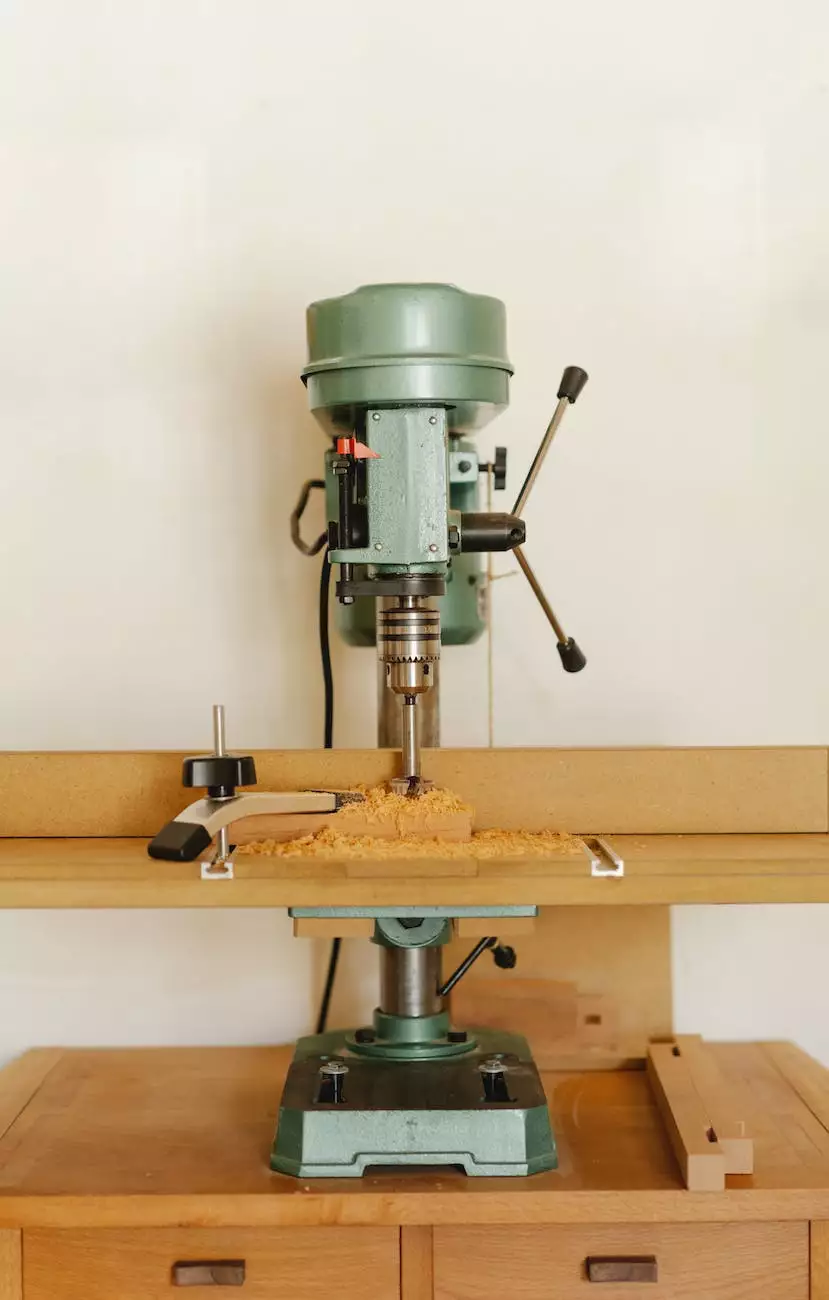 Introduction
Welcome to Weymouth I+D, your premier destination for expert advice and guidance on all things related to Home and Garden - Interior Design. In this article, we will discuss six valuable tips to help you choose the perfect cabinet hardware for your space. When it comes to cabinet hardware, the right choice can greatly enhance the overall aesthetic appeal and functionality of your cabinets. Let's dive in!
1. Consider the Style and Design
When choosing cabinet hardware, it is essential to consider the overall style and design of your space. The hardware should complement the existing decor and architectural elements. Whether you prefer a traditional, modern, or eclectic look, selecting hardware that aligns with your chosen style will contribute to a cohesive and harmonious design scheme. Pay attention to details such as finishes, shapes, and materials to find the perfect fit.
2. Evaluate Functionality
Functionality is a crucial aspect of selecting cabinet hardware. Consider how you will be using the cabinets and drawers. Do you require easy access? Would you benefit from soft-close mechanisms? Take into account the size and weight of the cabinet doors and choose hardware that can handle the load. Opt for durable and sturdy hardware that will withstand everyday use and maintain its functionality for years to come.
3. Experiment with Finishes
Hardware finishes play a significant role in the overall look of your cabinets. Experimenting with different finishes can add depth and visual interest to your space. Consider finishes such as polished chrome, brushed nickel, antique brass, or oil-rubbed bronze. Take into account the existing fixtures and appliances in your kitchen or bathroom to ensure a harmonious and cohesive aesthetic appeal. Don't be afraid to mix and match finishes to create a unique and personalized look.
4. Pay Attention to Scale and Proportions
When choosing cabinet hardware, it is essential to consider scale and proportions. Hardware that is too small or too large can throw off the overall balance of your cabinets. Take accurate measurements of your cabinets and drawers before making a purchase. Consider the size and weight of the hardware to ensure it complements the size of the cabinetry. Balance is key to creating a visually pleasing and well-designed space.
5. Seek Inspiration and Gather Samples
Before making a final decision, seek inspiration from various sources. Browse interior design magazines, visit showrooms, or explore online platforms to gather ideas and inspiration for cabinet hardware. Additionally, consider gathering samples of your preferred options to see how they look and feel in your space. Seeing and touching the hardware before purchasing will give you a better understanding of its quality, texture, and overall appeal.
6. Consult With the Experts
Choosing the right cabinet hardware can sometimes be a challenging task. If you find yourself overwhelmed or unsure about the decision, don't hesitate to consult with the experts. At Weymouth I+D, our experienced team is here to guide you through the process. With our vast knowledge and expertise in Home and Garden - Interior Design, we can help you select the ideal cabinet hardware that perfectly suits your needs, style, and budget.
Conclusion
Choosing the right cabinet hardware is an important aspect of creating a functional and visually appealing space. By considering the style and design, evaluating functionality, experimenting with finishes, paying attention to scale and proportions, seeking inspiration and gathering samples, and consulting with experts, you can make an informed decision that enhances the overall look and feel of your cabinets. Trust Weymouth I+D for expert advice and unrivaled guidance in the world of Home and Garden - Interior Design. Transform your cabinets into stunning focal points with the perfect hardware selections. Contact us today to get started!