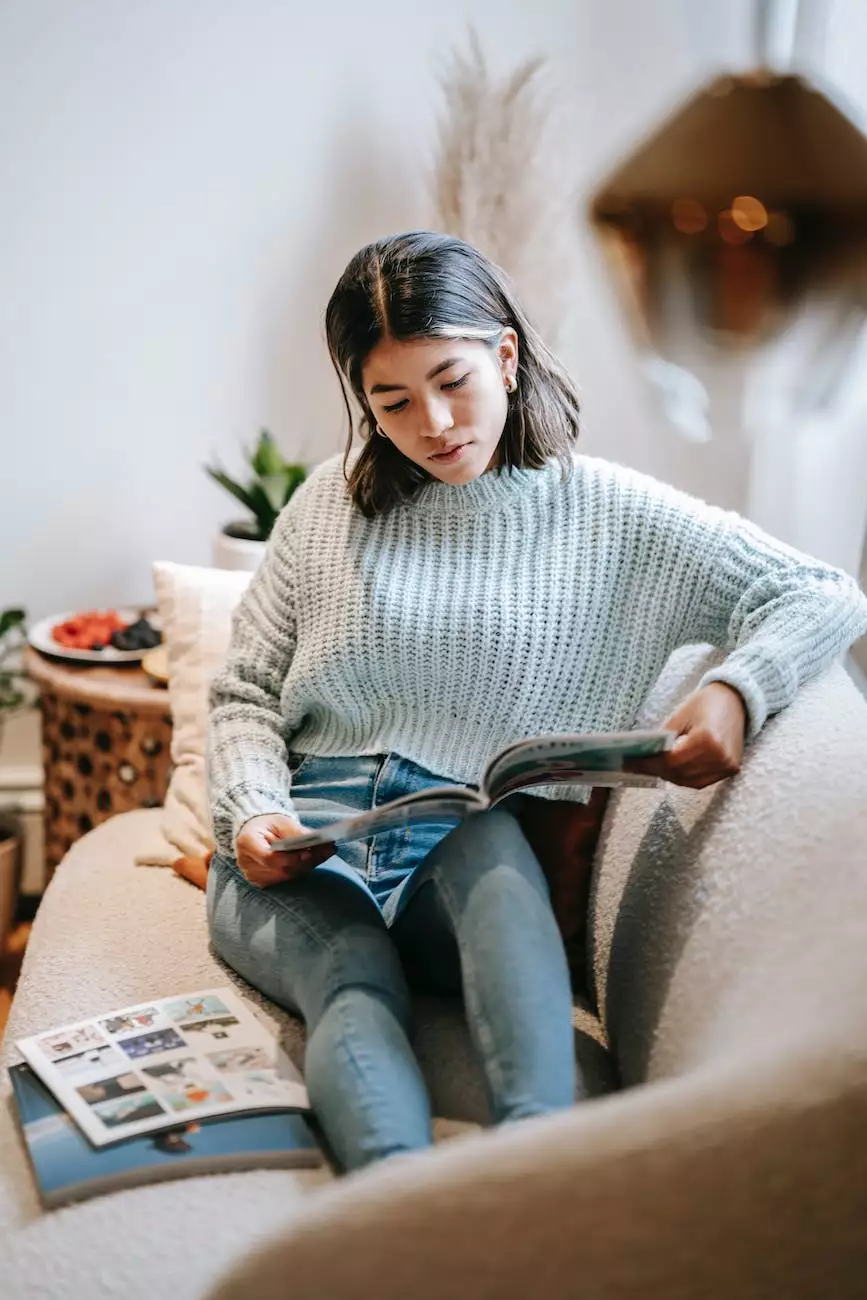 Elevate Your Home and Garden with Weymouth I+D
Welcome to Signature Home Style Magazine, brought to you by Weymouth I+D, your trusted partner in interior design. With a passion for transforming living spaces, we are dedicated to providing you with the latest trends, innovative ideas, and expert advice to enhance the beauty and functionality of your home and garden.
The Art of Interior Design
At Weymouth I+D, we understand that your home is an extension of your personality and should reflect your unique style. Our team of experienced designers strives to create spaces that are not only aesthetically pleasing but also functional and tailored to your needs.
Whether you are looking to revamp a single room or embark on a full-scale renovation project, we are committed to delivering exceptional results. From initial concept development to the final execution, we collaborate closely with you to ensure that your vision becomes a reality.
Unleash Your Creative Potential
Signature Home Style Magazine is your source of inspiration for all things home and garden. We offer a treasure trove of design ideas, tips, and trends to help you unlock your creative potential and make informed decisions when it comes to styling your space.
1. Interior Design Trends
Stay ahead of the curve with our comprehensive coverage of the latest interior design trends. From timeless classics to contemporary styles, we explore a wide range of themes, color palettes, and materials to keep you up to date with the ever-changing world of design.
2. Expert Tips and Advice
Our expert designers share their insights and guide you through the intricacies of interior design. Discover practical tips and techniques to maximize space, create harmonious layouts, select the perfect furniture and accessories, and strike the right balance between style and functionality.
3. Home and Garden Makeovers
Step into the world of inspiring home and garden makeovers. Explore stunning before and after transformations that demonstrate the power of interior design in revitalizing and refreshing your living spaces. Get inspired by real-life examples and reimagine what is possible for your own home.
4. DIY Projects
If you love getting hands-on and want to infuse your personal touch into your home, we've got you covered too. From simple DIY projects to more advanced endeavors, we share step-by-step guides, tips, and tricks to empower you to embark on your own creative ventures.
Achieve Home and Garden Perfection
With Signature Home Style Magazine, you have a wealth of knowledge at your fingertips. We believe that everyone deserves a beautiful and functional living space, regardless of budget or square footage. Our mission is to empower you with the tools and inspiration you need to achieve home and garden perfection.
Explore our magazine to discover captivating articles, stunning visuals, and practical advice that will elevate your interior design journey. With Weymouth I+D and Signature Home Style Magazine, you can transform your house into a home that truly reflects your personality and aspirations.
Get Started Today
Begin your journey towards a beautiful home and garden today. Contact Weymouth I+D to schedule a consultation with our talented team of designers. Let us turn your dreams into reality and create a space you'll be proud to call your own.